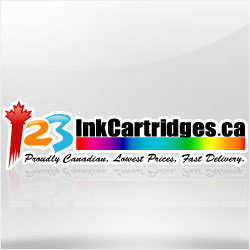 Lachine, QC (PRWEB) December 12, 2012
123inkcartridges.ca is a Canadian based company which provides high quality products to their growing customer base. The company is best known for offering high quality products such as the Winter Style Glider Gloves. Products are displayed online so that consumers can peruse through them and select the ones that are most appropriate to meet their needs. The company continues to expand the product line to meet the growing needs of their customer base.
When a consumer shops at 123inkcartridges.ca they are assured a very pleasant experience. Knowledgeable staff are available should they need any assistance with their purchase or have any questions about the products they are considering to purchase. The online supplier offers the lowest possible prices along with timely delivery to customers in both Canada and the United States.
The website http://www.123inkcartridges.ca/ has many different products from which consumers can select to meet their needs. The growing company is adding new products at an alarming rate simply trying to meet growing needs. The addition of the Winter Style Glider Gloves demonstrates their commitment to meeting customer needs with high quality products.
About 123inkcartridges.ca
The company started out offering only printer inks and cartridges. They soon became the leading online resource for these types of products. Soon, they expanded to include computer related accessories and more recently visitors to http://www.123inkcartridges.ca/ will find that there are even more varieties of products. Smart phone covers, iPhone or iPad accessories, and all sorts of gadgets have been added to the growing line of high quality products.