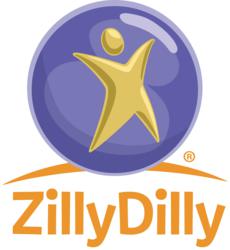 An easy way for parents to get quality games and educational websites into kids' hands this holiday season. It may be the only app kids need
Chicago, IL (PRWEB) December 06, 2012
Heralded as one of the "new open standards created in the mobile era" by Steve Jobs, HTML5 promises an app-free mobile experience without sacrificing rich interactivity. ZillyDilly, the best iPad browser for kids, is the latest app hopping on the trend by curating child-appropriate websites and games.
Dr. Eitan Schwarz, author of Kids, Parents, and Technology and acclaimed child psychiatrist notes, "We knew this was the next big thing in mobile gaming, so we created a way to filter the vast world of HTML5 games for healthy and affordable entertainment options."
Parents are able to entertain children with the knowledge that access to unsafe or unsavory websites, apps and games has been limited. Children, in turn, are introduced to the Internet in a positive and nurturing way, setting them up for a lifetime of good use. According to Dr. Schwarz, "ZillyDilly for iPad and iPad Mini is an easy way for parents to get quality games into kids' hands this holiday season. It may be the only app kids need, as it contains over 70 games and hundreds of fully functional websites hand-picked by the ZillyDilly staff."
ZillyDilly for iPad includes over 70 HTML5 games and is available today in the Apple App Store for $7.99.
ABOUT ZILLYDILLY
ZillyDilly is the best iPad browser for kids designed to provide children with an educational yet entertaining web experience, limit access to undesirable websites and provide a framework for children to learn about the internet and technology.
ABOUT DR. EITAN SCHWARZ
Eitan Schwarz, MD, FAACAP, DLFAPA, is a double board-certified child and adolescent psychiatrist and play therapy technology media researcher with over 42 years of continuous office practice and service in Chicago area schools and agencies. Dr. Schwarz is a family expert and published thought leader. He was educated at Cornell University, Johns Hopkins University Medical School, and University of Chicago. He was a member of Northwestern University Medical School faculty.
For more information on the ZillyDilly iPad browser, go to http://itunes.apple.com/us/app/zillydilly-for-ipad/id492673037
Story Contact: Eitan Schwarz MD, Founder
Phone:847.675.5393
email: Dr. S(at)ZillyDilly(dot)com