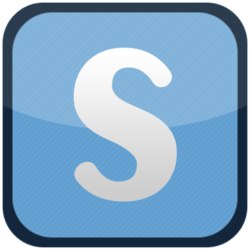 21st of December will be the day that the world started smiling again.
San Francisco, CA (PRWEB) December 12, 2012
Smileworld , LLC is a new San Francisco-based startup that is scheduled to launch on December 21, 2012. Founded by two brothers, the tech-startup is taking a refreshingly unique approach to social networking. Created around the concept of a smile, Smileworld wants to break down all the clutter and advertising and regain focus on people sharing happy memories with one another.
Smileworld developers have addressed one of the most common frustrations of social network users: too many accounts that completely control your life. This new site streamlines user's favorite features, like music, jobs, chat and photo sharing, affectionately called Smile Music, Smile Jobs, Smile Photos and Smiler, and status updates that foster connections with friends, family, coworkers and more.
"What we are trying to do is to give the opportunity for the people to control all your life with one single account and with the benefit of start changing the world for good" said Ernesto Vargas CEO of Smileworld.
The perfect place for the idealist, the Smileworld team has spent two years developing the social network that they hope will be the happiest place on the Internet. Their determination and willingness to try and change the world with a very interesting positive message will launch on December 21st, the day the Mayan culture revered as the end of the world.
"We chose this day because you've got all these people thinking that is the end of the world and we wanted to say that it´s not the end, it's an opportunity for new beginning," added Vargas. "We want to encourage more people to enjoy what's out there and get the world smiling again."
To be one of the first on this new network or to receive more information sign up at http://www.smileworld.com/.
About Smile World:
Smileworld.com isn't just another social network—it's the only social network in the world that exists just to make you smile. With their signature Smile Photos, Smile Music, Smile Jobs and Smiler and more users can share the very best of what makes them happy with friends and family.