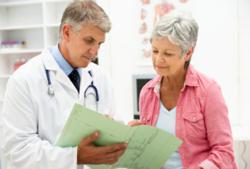 Milwaukee, Wisconsin (PRWEB) December 07, 2012
The Joint Commission has established more stringent guidelines for the ongoing evaluation of healthcare professional practice quality through its Ongoing Professional Practice Evaluation (OPPE) initiative. A webinar offered by ASQ—the world's largest network of quality resources and experts—spotlights the quality scorecard created by Mayo Clinic Health System – LaCrosse, Wis., in order to address OPPE requirements.
The webinar takes place Thursday, December 13, 1:00-2:00 p.m. CST. It is sponsored by Midas+™ Statit™ Solutions Group, a leader in continuous performance improvement solutions for healthcare, and a Xerox company. Healthcare professionals can register for the webinar via ASQ at Healthcare Quality Practice Seminars.
Presenter De Anna Hunt, quality systems analyst for Mayo Clinic Health System – LaCrosse, has over 20 years of healthcare experience, with a background in information technology. Hunt started working in quality improvement in 2009 and has been involved in the transformation from static paper reports to dynamic electronic scorecards throughout the Mayo Clinic Health System.
This webinar will describe in detail the quality scorecard plan that Mayo Clinic Health System in LaCrosse put in place to address OPPE requirements. This presentation will be vital to any healthcare organization that is seeking to become OPPE compliant as soon as possible.
About ASQ
ASQ is a global community of people dedicated to quality who share the ideas and tools that make our world work better. With millions of individual and organizational members of the community in 150 countries, ASQ has the reputation and reach to bring together the diverse quality champions who are transforming the world's corporations, organizations and communities to meet tomorrow's critical challenges. ASQ is headquartered in Milwaukee, Wis., with national service centers in China, India and Mexico. Learn more about ASQ's members, mission, technologies and training at http://www.asq.org. __title__ ]