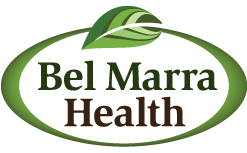 The results of this study also shows that certain measures in preventing weight gain and obesity, such as drinking diet soda, may not be as healthy and safe as we used to think.
Toronto, ON (PRWEB) December 07, 2012
Bel Marra Health, well known for offering high-quality, specially formulated vitamins and nutritional supplements, supports a recent study that shows the connection between drinking diet soda and cancer.
Although the trend in using diet soda has increased in the past decade, various groups in the government and the health sector have been debating on the effectiveness and safety of the diet sodas and in particular, the effects of aspartame in their drinks. In a recent medical report published in the American Journal of Clinical Nutrition, the results of a study involving the effects of drinking diet soda in the potential for cancer was examined.
Using a study population of nurses and other health professionals in the United States, the frequency of consuming aspartame-sweetened drinks in their daily diets was assessed. This study population has been used by various health and medical researchers to determine various trends and associations between diets and behavioral patterns to identify specific activities that may increase the risk of particular medical conditions, including cancer, obesity, and heart disease.
The health of the study participants were monitored for approximately 22 years and examined in terms of the frequency of drinking diet soda. At the end of the research study, the findings of the study showed an association between using aspartame-containing drinks in the daily diets and the development of non-Hodgkin's lymphoma, multiple myeloma, and leukemia. These blood and lymph disorders are considered as common blood cancers, which generally result in the abnormal activity of blood cells and lymph nodes and thus may affect the capacity of an individual to fight infection and the production of essential proteins for the body.
Spokesperson for Bel Marra Health Dr. Victor Marchione says, "The results of the study showed that approximately 1,324 participants were diagnosed with non-Hodgkin's lymphoma, 285 with multiple myeloma, and 339 with leukemia. Interestingly, these individuals were males who drank at least one serving of diet soda each day. It therefore appears that including diet soda in the regular diets may have increased the risk of producing these blood cancers."
Although the researchers of this study were unable to explain why only male study participants developed the blood cancers, the association of drinking diet soda has been shown to be statistically strong and thus this paves the way for further research on this matter. CEO of Bel Marra Health Jim Chiang says, "The results of this study also shows that certain measures in preventing weight gain and obesity, such as drinking diet soda, may not be as healthy and safe as we used to think. It may therefore be best and safest to simply include fruits and vegetables in most meals to prevent the development of obesity."
(SOURCE: "The Journal of Clinical Nutrition". Consumption of artificial sweetener– and sugar-containing soda and risk of lymphoma and leukemia in men and women, October 24, 2012)
Bel Marra Health, the maker of Real African Mango, a formulation built in optimal dosages to help maintain healthy body weight, offers quality vitamins and nutritional supplements in formulations designed to address specific health concerns. All ingredients are backed with scientific evidence. Every product is tested for safety, quality, and purity at every stage of the manufacturing process. Furthermore, Bel Marra Health products are produced only in Health Canada approved facilities, going that extra mile to ensure our health conscious customers are getting top quality products. For more information on Bel Marra Health visit http://www.belmarrahealth.com or call 1-866-531-0466.