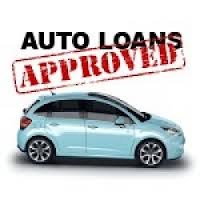 Greenville, SC (PRWEB) December 07, 2012
Valley Auto Loans announces their latest contribution to their website targeted at helping those who have made credit mistakes in their past, repair them and move on to greener pastures. From tips to raising ones credit score to managing and developing a budget this article has something for everyone to gain. Valley also offers recommendations on monitoring your credit activity and movement to make sure one is being proactive to move them on as fast as possible. As the leader in bad credit auto loans Valley is also keenly interested in helping people improve their credit standing.
Valley Auto Loan works with many different lenders, and will contact them on their customer's behalf, to help them get the loan that they need for the vehicle they are interested in. All quotes are completely free, and there will never be an obligation to take out a loan. Their financing rates are very competitive, and there will never be any type of hidden charges to have to worry about. Local to national lenders alike are on hand to offer customers with bad credit the best auto loans today.
The loan application online is very easy to fill out, and takes just a few minutes for most customers. The application simply asks for information such as name, address, social security number and contact information, to begin with. From there, Valley Auto Loans will ask for employment and income information, as well as banking information. With just a small amount of information on hand, they will then contact different lenders to find the one that is right for every situation.
To apply for an auto loan through their website visit http://valleyautoloan.com/apply-now2/
About Valley Auto Loans
Valley Auto loans.com is the leading auto and cars finance provider in USA fully dedicated to help its customers acquire national car and auto financing. They design and develop customized no credit auto and car loans, bad credit auto and car loans, and good credit auto and car loans and payday loans in a matter of seconds. Voted the best for "Quality Customer Service; Best National Auto Loans Service" by thousands of people, their finance experts focus in providing its customers information and various tools available for different auto loan offers, help them to choose the best that fits their budget as well as the related eligibility guidelines in detail. Visit us online at http://valleyautoloan.com/