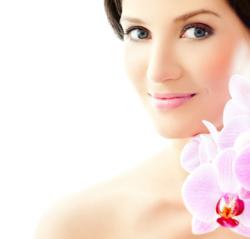 Debra M. from Fletcher, NC has this to say: "I have only had 4 treatments and people tell me I look 10+ years younger."
Asheville, NC (PRWEB) December 08, 2012
Supreme Skin, a local salon, has introduced extremely effective non-invasive skin treatments in Asheville, NC. An added bonus of these treatment sessions is that they do not cost much. Supreme Skin has set a new trend in the cosmetic industry by aiming to promote beauty at affordable prices. These skin care services are proving to be the best working option for people whose skin may show signs of aging during this winter.
Supreme Skin offers various packages and treatment sessions for maintaining younger looking skin. Colder and drier weather creates a need for gentle skin treatments that can brighten and exfoliate the skin. Healthy and glowing skin demands a regular skin care routine using quality products and procedures. While people usually think of caring for facial skin only, the entire body needs to be pampered. Noninvasive microcurrent skin treatments by licensed estheticians at Supreme Skin LLC in Asheville, NC result in a much healthier and wrinkle free skin.
The skin care salon's owner, Carole Gardner, elaborates on the purpose of skin care treatments for this winter season, "For many people, winter signifies rough and dry skin. Their skin can get so dry that it may result in cracking and flaking. Winter is a time when people need to bring the glow back to their skin. This is exactly what our skin care treatments do. These treatment sessions revitalize the skin by removing impurities and providing much-required moisture back and much more."
Supreme Skin does not charge any additional fee for special serums they use during their microcurrent treatment sessions, thus providing great results at reasonable prices. This technology delivers the serums deep into the skin. With its specialized non-invasive anti-aging skin treatments, it eliminates the risks involved in other skin care procedures. The result is healthier, more youthful skin. Debra M. from Fletcher NC has this to say: "I have only had 4 treatments and people tell me I look 10+ years younger. Sagging jaw lines and drooping eye lids are gone! All this without surgery or expensive botox! Yeah! This is a MUST for feeling and looking younger!"