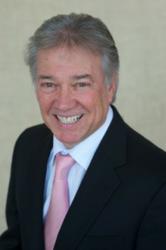 Dallas, TX (PRWEB) December 08, 2012
Dr. Michael Neeley knows that many of the millions of American adults suffering from periodontitis, or gum disease, do not seek treatment, possibly because they fear invasive, traditional gum surgery. However, the Laser Assisted New Attachment Procedure does not require cutting with a scalpel and is highly effective for the treatment of periodontal disease. Using the LANAP laser procedure, Dr. Neeley can clear out the infection simply using the laser.
To begin with, the doctor must use a probe to determine the depth of the spaces that have opened up between the teeth and the gums. This helps him determine how much detachment has occurred. The PerioLase MVP-7 is used to eliminate the bacteria residing in the pocket and to remove tissue that has become diseased. The light from the laser is not absorbed by the healthy tissue, so it is not removed. Once the diseased tissue is removed, calculus that has accumulated beneath the gum line is exposed and removed with scalers that work ultrasonically. Next, the periodontal laser is used to make the soft tissue clot and seal against the tooth root. The root and bone are stimulated by the laser to regenerate.
The pulsed laser light rarely causes much pain or even discomfort for patients during the procedure, and because sutures are not necessary, the healing process can begin immediately. Because the doctor can use the laser to help control bleeding during the procedure, there are fewer complications and less bleeding. Because gum tissue protects teeth, the procedure helps to save teeth by leaving the healthy tissue in place and stimulating bone growth.
Dr. Neeley uses this procedure to remove approximately 90 percent of the inflammation caused by gum disease. Most patients can return to their regular activities shortly after the treatment has been completed. Without the need to cut or suture the gums, patients no longer need to fear periodontal treatment. Patients interested in the LANAP treatment should schedule a consultation with Dr. Neeley to determine if they are good candidates for the procedure. For additional information on periodontal disease and LANAP, one may go to http://www.dallasdds.net.
Michael Neeley, DDS, PA, is a general dentist offering patients personalized dental care for Dallas, TX. Dr. Neeley is part of one percent of dental professionals providing the most recent FDA cleared laser procedure for gum disease and periodontal treatment. To learn more about Michael Neeley, DDS, PA, and his dental services visit his website at http://www.dallasdds.net and call (214) 306-9033.