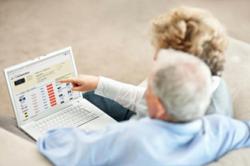 Bizow.com will help you choose exactly what you need quickly and easily.
(PRWEB) December 13, 2012
Today there are so many manufacturers of home appliances and electronics that it turns out to be an unachievable task for customers to make the right choice. New technologies imply the production of new models and units, and people don't keep pace with the swift progress. Being in the market for new devices customers come across a lot of questions, like "which model to choose?", "which functions are necessary and which ones can I save on?", "why convection microwave ovens are more expensive?", "how to calculate the right TV's screen size for my room?" Visiting shops for consultations or surfing on the Internet and looking for answers is time-consuming and tiresome. So how to choose new home appliances and electronics quickly and wisely? The answer is simple – use bizow.com that offers:
1. Answering several questions, similar to those ones which are asked by a consultant in a shop, each customer gets a list of models that meet all the requirements perfectly well;
See the example for microwave ovens - http://bizow.com/catalog/microwaves/adviser/
2. When the range of models is reduced to a few ones, each customer can get a clear comparative review of any pair. Long and confusing tables are already far back in the past.
Example for dishwashers - http://bizow.com/compare/products-7354,7774&cat-154
3. Anyone can compare prices for the selected models among the shops and choose the best one;
4. For those customers, who already know what they are looking for, the service offers a huge and still handy catalogue of products, supplemented by smart filtering system;
bizow.com is able to assist customers at every step of the buying process, from choosing the right appliances to making an order at the most affordable price.