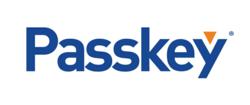 We also see GroupMAX as a great way to drive incremental revenue throughout the resort well beyond our ability today.
Waltham, MA (PRWEB) December 11, 2012
Lansdowne Resort, a Four Diamond IACC-approved conference center in Leesburg, VA, recently made the strategic decision to deploy Passkey's GroupMAX online booking technology to simplify the group housing process for its event guests, meeting planners and hotel staff, and to help drive incremental revenue from the promotion of room upgrades, extended stays and hotel services to group guests. The resort is eager to begin impressing groups of all types, including conferences, weddings and corporate groups with a personalized hotel booking experience.
Found in the heart of DC's wine country, the Lansdowne Resort is located on a 500-acre stretch of beautiful land, and combines renowned conference services with luxury accommodations, a world-class spa, 45 holes of championship golf and a plethora of dining options. The IACC-certified property boasts more than 50,000 square feet of meeting space and can host groups ranging in size from 10 to 700 people.
"We are constantly looking for ways to improve the overall meetings experience and GroupMAX was the logical option," states Michael Snapkoski, director of sales & marketing at Lansdowne. "We are also looking forward to putting GroupMAX's room list process to use. This will have a huge impact on the efficiency of our hotel staff and our meeting planner clientele." he adds. GroupMAX's room list feature allows planners to easily manage room lists online in a quick, painless, and PCI-secure manner, reducing the potential for errors and drastically reducing hours spent on administrative tasks.
Using GroupMAX, the Lansdowne will now be able to offer each group its own customized booking website where guests can make and manage their hotel bookings from any web browser or mobile device. In addition to providing convenience for its guests, shifting reservations online increases efficiencies for hotel staff, allowing them to focus on tasks that elevate guest service levels.
Another major benefit that meeting planners will enjoy is the ability to closely monitor their events via automated email alerts and online dashboards that can be viewed anytime, anywhere. These dashboards provide instant insight into room block pickup, booking pace, reservation information and more, and have proven to be key success factors in maximizing bookings and minimizing attrition risk.
"We also see GroupMAX as a great way to drive incremental revenue throughout the resort well beyond our ability today," Snapkoski adds. Empowered by GroupMAX's built-in marketing toolset, the property will be able to offer a wide range of special offers to its guests via the web or email, resulting in additional revenue and higher RevPAR. From offering room upgrades and extended stays to promoting specials for dining, spa services or golf activities, these campaigns provide a clear opportunity for upselling.
"We are dedicated to helping our customers generate maximum value from their events and group business, and it is exciting to join forces with a property like the Lansdowne Resort that shares many of those goals," states Passkey's CEO and president, Greg Pesik. "We look forward to helping them achieve success and exceeding their business objectives."
About Lansdowne Resort
Lansdowne Resort, the AAA Four Diamond Award recipient, is the Washington, DC area's premier, full-service resort. Managed by Destination Hotels & Resorts, the property is set on nearly 500 acres of secluded countryside in the Potomac River Valley. Lansdowne Resort features 296 guest rooms including 14 suites, a multi-pool Aquatic Center, 45-holes of championship golf, a 45,000-square-foot IACC (International Association of Conference Centers) certified conference center, five dining facilities and Spa Minérale, a full-service spa. See http://www.LansdowneResort.com for details. Follow us on Facebook and Twitter.
About Passkey International, Inc.
Passkey (http://www.passkey.com) is the travel industry's leading hotel booking technology for meetings and events. The Company's cloud-based platform, GroupMAX, is used by thousands of hotels, destinations and meeting planners worldwide to manage the hotel accommodation process for events of every size. At the heart of GroupMAX is the ability for group guests to book their hotel rooms online in event-specific booking websites while enjoying multiple stay and upgrade options. With offices in the US, the UK and Singapore, the Passkey global network now includes over 90% of major US and UK Convention and Visitors Bureaus, as well as a wide range of hotels, casinos, resorts, meeting planners, corporations and meeting management companies.