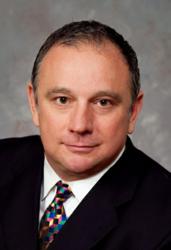 "It became my passion to help the timeshare owners I knew were being deceptively cheated out of their money when I was stung by the dishonest practices I witnessed as a salesman for one of the largest timeshare companies in the world."
- Chuck McDowell
NASHVILLE, Tenn. (PRWEB) December 13, 2012
For years, vacation timeshare owners complained about misrepresentation of contracts by timeshare companies. Over the past few years, timeshare advocacy groups have developed to help these dissatisfied timeshare owners find justice. Wesley Financial Group is one of these groups.
Celebrating the company's first anniversary in November, Wesley Financial Group CEO Chuck McDowell reflects on the history of the Nashville firm. The company has saved millions of dollars for its clients over the past year.
The company's success over the past year can be traced to its proprietary "timeshare contract cancellation" plan that cuts through the red tape typically involved in dealing with timeshare companies, producing results for its clients in a timely manner.
McDowell's extensive experience in the industry has also greatly contributed to Wesley Financial Group's achievements. McDowell has been in the industry since 2008, when he founded Timeshare Advocacy International (TAI) with Sean Austin. Dissatisfied with the sales practices taking place at the timeshare company where they worked, the two decided it was time for a change.
"It became my passion to help the timeshare owners I knew were being deceptively cheated out of their money when I was stung by the dishonest practices I witnessed as a salesman for one of the largest timeshare companies in the world," said McDowell. "At Wesley Financial Group, we are committed to making right what others have taken from our clients."
It's this passion and experience that makes Wesley Financial Group a leading timeshare cancellation firm. "Our first year has been a major success. I can only hope to continue growing our company by serving the thousands of innocent timeshare owners who need our help," he said.
In the past year, Wesley Financial Group has helped hundred of innocent timeshare owners void contracts that were entered into as a result of fraud, misrepresentations or a narrowly defined type of activities that were part of the sales presentations, closing discussions and/or during the term of the relationship itself.
"Timeshare sales are rising in the U.S. and the sales people will stop at nothing to close a deal," he said. "Unfortunately I don't see the scams coming to an end anytime soon. To me, that means we'll continue to see growth in the timeshare cancellation industry in 2013. Wesley Financial Group exists to help put a stop to these scams."
For more information about Wesley Financial Group, visit http://www.wesleyfinancialgroup.com. To contact Wesley Financial Group CEO Chuck McDowell, call 615-288-2000. Chuck McDowell, Wesley Financial Group LLC and its employees and representatives provide accurate and authoritative information and consultation about the timeshare industry. They are not engaged in the practice of law and cannot render legal advice.
###