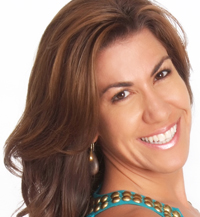 Most people are so worried about rejection, what a client can afford," explains Sasevich, "or what someone else might think.
San Diego, CA (PRWEB) December 13, 2012
Many passionate, heart-centered entrepreneurs struggle to make big money doing what they love, and Queen of Sales Conversion Lisa Sasevich reveals in a new article, "You Have to Ask," that the struggle is due to one main mistake. That mistake results in fewer sales and a lost opportunity to provide a valuable service to ideal clients. In her article, Sasevich explains how entrepreneurs can break through the mental barrier that causes them to make this mistake.
"Most people are so worried about rejection, what a client can afford, or what someone else might think," Sasevich explained.
She wrote this article to help entrepreneurs change their mindset regarding what she considers the purest form of service.
Heart-centered entrepreneurs who read the article will learn:

The one action entrepreneurs avoid taking, and how it affects them
What causes entrepreneurs to shy away from better serving their clients by making an irresistible offer, offering an upsell or a perfectly-suited cross sell
An exercise in putting a client first – and offering exactly what he or she needs (and what this can do for an entrepreneur)
What an entrepreneur may want to consider the next time he or she feels reticent to make an irresistible offer
And more.
The action Sasevich recommends taking, "is a very powerful way to serve someone."
For more information, or to read the article in its entirety, visit: http://www.theinvisibleclose.com/articles/you-have-to-ask/
Recently honored as one of America's Top Women Mentoring Leaders by WoW magazine, Lisa Sasevich, "The Queen of Sales Conversion," teaches experts who are making a difference how to get their message out and enjoy massive results, without being "sales-y."
Recognized sales expert by Success Magazine, and as one of 2012's fastest growing independently owned companies by Inc. Magazine, Lisa delivers high-impact sales-closing strategies for turbo-charging entrepreneurs and small business owners to great profits. According to best-selling author Brian Tracy, "Lisa Sasevich is one of the greatest discoveries in America today!"
After 25 years of winning top sales awards and training senior executives at companies like Pfizer and Hewlett-Packard, she left corporate America and put her skills to test as an entrepreneur. And in just a few short years, Lisa created a multi-million-dollar home-based business with 2 toddlers in tow. Lisa is the undisputed expert on how to make BIG money doing what you love.