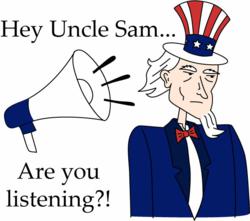 Speaking as a small business owner, I think we all feel threatened by the national debt and healthcare mandates as well as the fiscal cliff."
Canton, OH (PRWEB) December 13, 2012
WKYC-TV, a Cleveland, Ohio, ABC-network affiliate, recently traveled to Patriot Software.com, a small business software company, for an interview about the impact of the impending fiscal cliff on small business owners and their employees.
A longtime supporter of small business, company president Mike Kappel referred to Patriot Software.com's Small Business Expert articles about the fiscal cliff, healthcare mandates, and government regulations. "Small business owners are being squeezed and the money has to come from somewhere," said Kappel.
Todd Schmitt, controller, agreed. "Small business owners are putting food on not only their own tables, but also the tables of their employees," he said. More than half of Americans are employed by small businesses. So if the fiscal tax cliff takes money away from small business, there is concern about the small business owners' financial ability to meet payroll or hire new employees, he explained.
In the case of Patriot Software.com, the fiscal cliff means the company's taxes will increase by $86,000; that is the equivalent of the rent paid by the company annually. "How many small businesses' budgets can handle their rent being doubled?" asked Kappel.
Kappel's concerns go beyond those of Patriot Software.com. "Speaking as a small business owner, I think we all feel threatened by the national debt and healthcare mandates as well as the fiscal cliff."
Like other small business owners, Kappel is keeping a close watch on the developments in Washington as Congress debates the solutions to our economy's challenges. "The way things stand now, every one of my employees will have to pay more income tax," stated Kappel. An increase in personal taxes means a decrease in spending money. Experts state that disposable income isn't keeping up with the recent recovery in the economy, and it's likely to remain under pressure for the foreseeable future (Wall Street Journal, 12/01/2012).
Patriot Software, Inc., is a developer of online software for U.S. small businesses, including online payroll and 1099 software, time and attendance software, applicant tracking software, human resources software, and an employee portal. The company also offers a payroll tax filing service for payroll customers. For more information, visit http://www.PatriotSoftware.com.