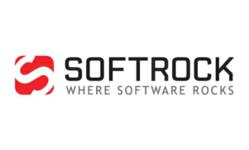 Orlando, FL (PRWEB) December 13, 2012
SoftRock Orlando Inc., a rapidly growing Orlando-based technology company, will host a Dec. 13 "lunch and learn" event featuring Dr. Michael Melton of Meyer Internal Medicine.
Melton practices all aspects of family medicine and has a special interest in fitness and wellness. He received his medical education at the Ross University School of Medicine in New York. Melton is a member of the American Academy of Family Physicians and the American Medical Association and he will speak to SoftRock employees about nutrition as well as fitness.
SoftRock had more than 35 employees participate in the November "lunch and learn," which was about credit and financial issues. Employees at SoftRock Orlando Inc. participate in monthly "lunch and learn" events to assist in their professional development.
About SoftRock
SoftRock Inc., founded in 2005, is a technology and media company that builds and operates advertising-based websites and social and mobile applications. The company has grown by combining cutting-edge technology with exceptional customer service and an employee-centric environment. SoftRock sponsors multiple community events each year and has several company sports teams. SoftRock is the place where software rocks.
###
For additional information, interview and image requests, contact Axia Public Relations at 866-999-2942, ext. 700.