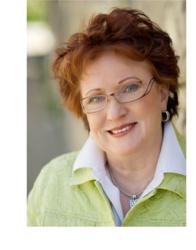 "As a community minded organization, it was important to us to show our support of local community projects and not-for-profit organizations," explains Miner.
(PRWEB) December 13, 2012
In lieu of sending clients celebratory anniversary gifts, and Seasonal gifts, The Dunvegan Group decided to dedicate $500 each to 25 local projects.
The Dunvegan Group's employees are located across Canada and into the US; this decision provided an opportunity to put back in to the communities where their employees reside.
The generosity of The Dunvegan Group has allowed selected beneficiaries funds which were not focused specifically around the Christmas Season, but funds which will serve them throughout the year, and in many cases, years to come.
"As a community minded organization, it was important to us to show our support of local community projects and not-for-profit organizations. We presented our employees with an opportunity to participate in selecting which local projects or organizations in their own community should receive the gifts. Our employees presented a wide range of proposals; the list was then pared down by a small committee. For each employee suggestion that was accepted, the nominating employee made the presentation to the organization on behalf of The Dunvegan Group," explained Miner.
The gifts will support people of all ages, in all walks of life.
There were five scholarships awarded; funds were extended for renovations to a church kitchen, senior citizens resource centres, food banks, youth employment, education for new mothers, as well as Community programs such as Operation Sharing, Ingamo Homes, Coats for Kids, and the elementary school Breakfast Club. A new organization to the Woodstock area, The Power of Hope, which provides new pajamas and a stuffed animal for children of needy families, also received funding.
Anne Miner is the founder and President of The Dunvegan Group, customer care and retention specialists who help companies grow by building strong, competitor resistant customer relationships. Celebrating their 25th year, Anne's company has developed a recognized expertise in the area of customer satisfaction measurement, customer care and customer retention.
Anne is an entrepreneur, a visionary leader and an acknowledged expert in the field of customer care and retention. She authored "Measuring Up! A Guide to Success with Customer Satisfaction" and will soon release a new book entitled, "The bottom line on customer retention: It pays to care!"
Anne has consulted to such major corporations as Ryder, Pitney Bowes Management Services and Trailer Wizards Ltd.
Anne is a certified trainer of the Platinum Rule®, and she has successfully integrated its philosophy into her own organization to help build strong bonds with employees and clients alike. She is also co-author of "Succeeding in Spite of Everything!" a collection of inspirational stories of overcoming adversity.
For more information on Anne Miner and The Dunvegan Group Ltd. please visit http://www.dunvegan.ca