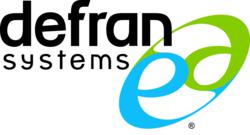 New York, NY (PRWEB) December 27, 2012
Defran Systems, Inc., a leading developer of web-based, enterprise-wide case, clinical and financial management software for human services organizations, today celebrated the end of its 26th year of operations as a remarkable success. In 2012 the company launched the innovative Defran Data Insight reporting tool, enhanced its leading mobile EHR solution, released pioneering call center functionality and achieved MSDP certification in the state of Massachusetts.
"As one of the first providers of electronic health systems for the human services industry, our expertise has always been creating innovative solutions to solve the challenges our industry faces," said Fran Loshin-Turso, president and CEO, Defran Systems, Inc. "We are proud to say our development roadmap is driven by the evolving needs of our customer partners as we provide them with an enterprise solution of ever-increasing value."
Defran Data Insight Reporting Solution
Released in the beginning of 2012, Defran Data Insight enables end users with no IT knowledge to create and share customizable, targeted reports, reducing the administrative burden and dependence on agency IT staff. Defran Data Insight is completely integrated with Defran's leading EHR solution, so agencies can drill down instantly to find trends and gain deeper understanding of how services impact consumer goals and outcomes, fostering a collaborative data and quality-oriented culture at all levels of the agency.
Enhanced Mobile Functionality
Defran's improved mobile EHR solution offers an easy-to-use touch-screen interface for tablets and smartphones for unparalleled electronic information access and documentation usability in the field. It features on-screen electronic signature capture, which enables clients to easily sign consent forms with a finger or stylus. This reduces the risk of lost forms and ensures staff always have the information they need at their fingertips.
This significant update is available to all Defran customers at no additional cost – exemplifying Defran's commitment to supporting a product that providers ever-increasing value. Additionally, the solution is supported for the leading mobile devices including iPhones, iPads, and both Android and Windows phones and tablets.
Call Center
Defran's innovative call center solution provides a whole new level of efficiency and flexibility for management of crisis and referral hotlines. The new functionality increases the productivity of call operators by enabling them to instantly retrieve client data, manage multiple calls simultaneously and effectively log calls for unidentified individuals. This is critical during crisis situations when timely response is critical for remaining in compliance with state and local regulations. The wizard-style interface not only supports their best practices, but also ensures a more pleasant and productive working environment for staff.
Massachusetts Standardized Documentation Project (MSDP) Certification
This year, the Association for Behavioral Health certified Defran Systems as an MSDP-certified EHR vendor for meeting all the requirements of the Massachusetts Standardized Documentation Project (MSDP). The MSDP project was created and implemented by a group of providers, payers and consumers to perfect the forms and processes to best meet the current and future needs of Massachusetts human services agencies.
Designed as a stepping stone to help agencies transition to EHR systems, these standard forms provide the 'apples-to-apples data standardization' that is critical to upcoming industry initiatives, such as Health Information Exchange and new payment models, like Accountable Care Organizations. Use of an MSDP-certified EHR additionally provides a streamlined, person-centered foundation for documentation that ensures compliance with multiple funder, regulatory and accreditation requirements.
"Defran sought out this certification not only to better serve its growing Massachusetts customer base, but because we are passionate about many standardization initiatives in our industry," said Loshin-Turso. "With the advent of health reform, it's increasingly important for providers to optimize their own business processes and to prepare themselves for the day when meaningfully exchanging data with other organizations becomes commonplace. Projects like these are the first step toward a brighter future for American healthcare."
About Defran Systems, Inc.
Defran Systems, Inc. is a leading developer of single solution case, clinical and financial management software for the Human and Social Services Industries. The company's web-based, flexible and reliable enterprise-wide software supports more than 2500 human services facilities in the United States including Behavioral Health, Mental Health, Foster Care, Child Welfare, Developmental Disabilities, Substance Abuse and other specialized programs. Defran's electronic health system is a completely integrated EHR/EMR and AR/AP sub-ledger system that includes a host of productivity aids that are unmatched in the industry. Defran Systems, Inc. is ONC-ATCB 2011/2012 certified and is considered a leading innovator in software development for organizations that operate programs across the full continuum of care. For more information about Defran Systems, visit http://www.defran.com.