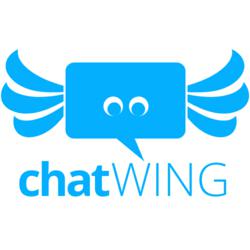 Cambridge, MA (PRWEB) December 28, 2012
Cambridge, MA – Chatwing is now scaling up its online chat widget by creating new avenues for web users, especially those who are fond of using social media. The developers have announced that Chatwing app's social media options will become more efficient so that users can expand their networks at a better rate. Facebook and Twitter users were also encouraged to use the Chatwing app to fulfil their online goals.
Facebook marketers have started using the Chatwing chatbox, about three months ago. As more upgrades were introduced, the numbers of these users have doubled up. With Chatwing's Facebook login method, visitors were able to exchange social media information, creating leverage in multi-pronged ways. This has also benefited website owners, especially those who have websites about their products and services. Many online entrepreneurs have also used the Chatwing widget as a form of customer service inquiry tool.
Twitter marketers have also relied on the Chatwing shoutbox. Chatwing's core developers have noticed that Twitter users tend to look for specific online trends, along with the hottest global news. Chatwing's free chat widget encourages communication by allowing Twitter users to send invitations to each other. According to many Twitter users, they managed to find followers in just few days of continuous Chatwing widget usage.
Social media leverage is just one of the clear-cut benefits offered by the Chatwing chat box. Accessibility and customization options are also some of the factors emphasized by the chat application. In a greater sense, the Chatwing widget is laying a better foundation to the premise of online chat.
About Chatwing.com
Chatwing.com specializes in the new field of website chat. Over years, the Chatwing team has introduced live chat widget for hundreds and thousands of blogs. The Chatwing application bridges people from many parts of the world, creating global synergy through the Internet. The shout box can be installed in just seconds, and it can be used for varying purposes such as leisure and Internet marketing. It also allows a user to customize the size, color, and name of the widget.