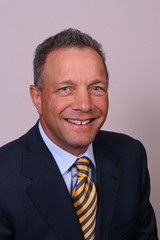 An outstanding dedication to customer service is the hallmark of these Top 100 firms. Their expertise and vision in providing their clients with solutions to their financial issues has earned each its place in the pantheon of business success.
Tampa, FL (PRWEB) December 31, 2012
Gilman Ciocia, Inc was awarded the "Best of the Best" designation for excellence by Follow Media Consulting, Inc. in the category of Tampa CPA and Tampa Accountant. You can call them at (813) 217-5266. This award signifies the continued commitment and dedication of the areas best in accounting and financial planning services.
Founded in 1981, Gilman Ciocia, Inc. caters to middle and upper-middle class income taxpayers who must file increasingly complex forms, and make wise investment decisions amid a growing array of options. With this focus, Gilman Ciocia has become a unique company that combines old-fashioned hometown integrity and reliability with the resources, research capabilities, and products offered by major financial firms. At Gilman Ciocia, quality in both accounting and financial planning services remains the key to attracting financially-qualified clients.
As the first public company to formally combine financial planning and tax preparation services on the same premises, Gilman Ciocia has gained a tremendous first-mover advantage over its competitors. In the future, Gilman Ciocia intends to capitalize on this advantage through a focused approach to expansion and by continually improving client services. Gilman Ciocia now stands uniquely poised to enhance shareholder value by expanding its presence in the nation's major growth areas.
Gilman Ciocia is consistently rated among the top 35 accounting firms in Accounting Today's "Top 100 Firms" With over 30 offices open year-round—in the Northeast tri-state region and throughout Florida—Gilman Ciocia is dedicated to providing individuals with the highest quality tax preparation and financial planning services available. You can also visit their website at http://www.gtax.com/ for further information on their accounting firm.
About Follow Media Consulting, Inc.
Named one of the best SEO companies by Jonas Marketing, Follow Media Consulting, Inc. is a rapidly growing worldwide firm of SEO, Social Media, and Mobile Marketing Professionals. Follow Media Consulting, Inc. headquarters is located in Richmond, VA. However, our professional team is networked across the world, with regional offices across the United States, in the United Kingdom, Canada, Australia, France, South Africa, the Philippines, and India.