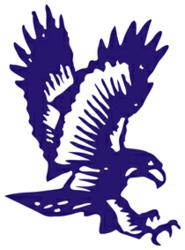 Hawk Moving Services.
"Every Customer, Every Day, 100% Satisfied."
(PRWEB) December 29, 2012
Hawk Moving Services is a Texas-based moving company that serves customers in the Dallas/Fort Worth area. The company has now included antique handling services and warehouse storage services to its portfolio.
Making a local move or relocating anywhere across a state is always a painstaking job and what a person normally wants is prompt assistance from experienced professionals who can help in making the move seamless and hassle-free. Understanding the sentiments and needs of the customers, Hawk Moving Services offers seamless moving services to those who are seeking a helping hand to make a move within Texas.
Hawk Moving is a family-owned moving company that was established back in 1989 and now boasts of over two decades of experience. Carrying the legacy forward, Hawk Moving Services recently included two more services to its long list of moving solutions: warehouse storage and antique handling services.
Know all about warehouse storage options offered by Hawk Moving Services here.
The owner of the company, Clay Kercheval stated, "Considering the fact that many customers own one or more antique pieces with them, we included this service to make sure that those invaluable antiques are taken best care of."
The company also rolled out vaulted warehouse storage service to keep the valuables of the customers safe at all times. Clay further added, "Unlike other Dallas-Fort Worth movers, Hawk Moving offer one-stop shopping solution to those who are looking for storage and moving assistance. Our DFW movers can provide you with affordable storage in a climate-controlled warehouse. We will safely pack all your belongings in a vault, which we will unpack and deliver to your door-step, whenever want us to."
The company has consistently been offering cost-effective moving solutions to the customers across Texas and works with way billing methodologies. Hawk Moving either charges the customers by the number of hours taken to get the job done or by finalizing a lump-sum cost based on number of items to be moved. With such customized options, Hawk Moving Services manages to offer great flexibility to its clients.
Taking pride in the discussing about a long list of satisfied customers, Kercheval explained, "Most of our movers are repeat clients, or referrals from previous clients. That's because we take pride in our work. We know that our DFW movers are the face of Hawk Moving. That is why we only hire professional, skilled, and courteous movers to send to your home."
By adding two new services to its portfolio, the company hopes to boost up revenues by additional 25-30% over the next 12 months.
About the Company
Hawk Moving Services is a family-owned moving company based in Dallas Fort Worth area. The company offers moving solutions, packing solutions and storage solutions to the customers across the state of Texas.
Capitalizing on its 20 long years of experience in the market, the company now hopes to attract many more customers with its warehouse storage, and antique handling services.
To know more about their services visit http://www.hawkmovingdfw.com/