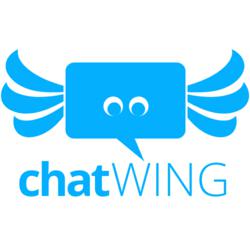 New York, NY (PRWEB) December 30, 2012
Chatwing is ready to introduce its innovative chat widget to hundreds and thousands of web users across the world. Along with the launch, Chatwing's core developers have announced three important factors that will be highlighted by the simple chat box. With these three factors, web users and social media marketers will see the importance of the Chatwing chat app in achieving daily goals.
Lead Targeting – With the help of Chatwing's chat box, social media marketers can now find more leads easily. Visitors of the chatroom who logged in with their Facebook or Twitter accounts can receive invitations. Within any given time, thousands of people can visit a Chatwing chatroom—a social media marketer can take this opportunity to find leads and share information about his marketed services.
Social Network Expansion – Since the Chatwing chatbox offers social media leverage, the chance for social expansion is high. Once invitations in the Chatwing chatroom are sent, that will be the start of a deeper level of communication. The website owner can use this opportunity to learn more about his visitors and design a clever strategy to fully entice them. Additionally, visitors can join social media communities for greater connection.
Long-term Stability – Chatwing's chat widget can be used as a long-term solution for any marketing campaign. Since it allows multiple shoutbox creation, a user can maintain multiple chatrooms for multi-pronged marketing effort. Combined with social media expansion, online marketers can now gain stability in their campaigns.
About Chatwing.com
Chatwing.com specializes in the new field of website chat. Over years, the Chatwing team has introduced live chat widget for hundreds and thousands of blogs. The Chatwing application bridges people from many parts of the world, creating global synergy through the Internet. The shout box can be installed in just seconds, and it can be used for varying purposes such as leisure and Internet marketing. It also allows a user to customize the size, color, and name of the widget.
# # #