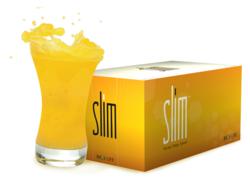 Bios Life Slim is designed to moderate the release of glucose into the body.
Salt Lake City, UT (PRWEB) February 13, 2012
Unicity International, a global leader in glucose management products, recently opened several locations in India to combat the widespread epidemic of diabetes.
According to the Indian Council of Medical Research, nearly 150 million people in India have either diabetes or pre-diabetes, and that number is steadily on the rise. By 2030, over 400 million Indians will be impacted by the disease.
In an effort to combat this problem, Unicity opened its new National headquarters in Bangalore and began working with medical research institutions and healthcare providers in India to distribute its Bios Life products across the country. This lead to the demand for new product distribution centers to be set up around the country.
Bios Life Slim and Bios Life D, products developed by Unicity, have been listed in the Physician's Desk Reference as products which "improve blood glucose levels." This is accomplished through clinically tested formulas that, when consumed before meals, help the body regulate insulin and glucose levels so the body can function like it is supposed to.
Stewart Hughes, CEO of Unicity International, said, "What we have found about diabetes is that it is largely driven by excess glucose. Bios Life Slim is designed to moderate the release of glucose into the body. It creates an environment that moderates the release of insulin, by moderating the release of glucose."
Unicity continues to see success improving glucose management in the United States, which has led to the company's success in India.
Unicity has already seen a tremendous response to its products in India, and looks forward to being able to further its mission to "Make Life Better" for the people of India.
About Unicity International:
Unicity International is a worldwide leader in nutritional products. The company's mission is to "Make Life Better," which they do by helping people look better, feel better, and live better. To learn more about Unicity International and its products, visit http://www.unicity.net.
###