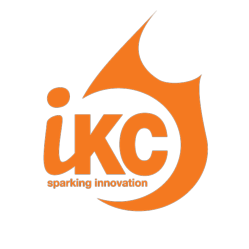 Kansas City, MO (PRWEB) April 04, 2012
The Greater Kansas City Chamber of Commerce and Think Big Partners have launched the new website for Kansas City's innovation and entrepreneur conference, now known as iKC.
iKC, formerly known as The Chamber's Innovation Conference and Think Big Partners' Think Big Kansas City, is a day-long conference that will be hosted by H&R Block. The mission of the conference is to foster innovation and creativity in Kansas City, help build the "City of Entrepreneurs", and provide innovation and startup education for corporate creatives, KC businesses and entrepreneurs. The conference will take place on June 20th at the H&R Block World Headquarters in downtown Kansas City.
"iKC can mean so many different things to so many different people in Kansas City," said co-founder of Think Big Partners, Herb Sih. "To an entrepreneur, it may mean inspiration. To corporate creatives, it may mean innovation. To others it could mean involvement, interaction, impact, or interconnectivity. We hope to encapsulate all of these meanings into one Kansas City conference—iKC."
"iKC is going to be a high-energy, interactive get-together for many of our region's top innovators and visionaries," said Jim Heeter, president and CEO of The Chamber. "By bringing these people together and giving them a place to network and collaborate, we are another step closer to becoming America's most entrepreneurial city."
In addition to spotlighting a number of different local and national speakers, iKC is also featuring its very first Fire Up series (which stands for Fearless Innovators' and Ruthless Entrepreneurs' Unconventional Pitch). Fire Up is made up of faster-than-usual pitch presentations from local innovative entrepreneurs. These entrepreneurs will only have a few minutes to convey an entire innovative idea to a live audience. iKC is currently looking for Kansas City corporations to sponsor a Fire Up presentation as well as entrepreneurs interested in participating in Fire Up. To learn more, please visit http://www.sparkinginnovation.org.
iKC is currently looking for leaders in the Kansas City business community and beyond to get involved through sponsorship and speaker opportunities. To learn more about these opportunities or to register for iKC, please visit http://www.sparkinginnovation.org.
About the Greater Kansas City Chamber of Commerce
The Greater Kansas City Chamber of Commerce is the area's oldest and only regional chamber of commerce, serving both Kansas and Missouri companies throughout the Kansas City metropolitan area. Founded in 1887, 2,500 companies and organizations belong to The Chamber, including most of the community's major employers.
The Chamber's mission is twofold: to provide responsive and committed leadership that builds a vibrant and thriving community and to assist members in growing businesses. For more information, visit http://www.kcchamber.com.
About Think Big Partners
Think Big Partners is an early-stage startup accelerator and mentorship-based collaborative network located in Kansas City, Missouri. Think Big Partners has successfully launched or grown over 100 successful companies with its creation of coworking spaces, entrepreneurial conferences, essential services, startup resources and funding. To learn more about Think Big Partners, please visit http://www.thinkbigpartners.com.
###