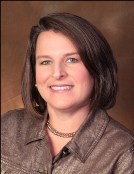 Staging is much more affordable than dropping your list price
Cincinnati, OH (PRWEB) May 16, 2012
This week WCPO's lead investigative reporter, John Matarese, took viewers on a behind the scenes tour of Design To Market's home staging in action. Declaring it a "buyer's market" in a "super competitive environment," Matarese used time-lapse video to show company owner Jo Potvin and her team of movers and Home Stagers at work.
Brought into the home by Cincinnati Realtor Jean Raga, the professional Home Stagers drew upon their experience in design and knowledge of staging vacant and occupied properties to transform a Deerfield Township home from dark and dated to polished and contemporary. Design To Market's vast warehouse of stylish furnishings helped to fill in the gaps as the team moved old furniture out to make way for new, more appealing tables, lamps and pillows.
"Staging is much more affordable than dropping your list price," says Potvin. Even when additional elements like paint, carpet and carpentry are included in her list of staging recommendations. Says Matarese, "Remember, the price of staging is insignificant if it helps your home sell for thousands more than your neighbor's home." Real estate investors see the difference too: in a crowded market, staged homes are selling quickly and for more money than their un-staged competitors.
Since its start in 2004 Design to Market LLC has offered a complete range of home staging services in Cincinnati and Northern Kentucky. In today's competitive real estate market sellers are looking for ways to make their homes stand out from other available properties and give the home makeover they deserve. Design To Market creates first impressions that sell homes. For more information visit http://www.designtomarketllc.com or contact Jo Potvin: (513) 265-0952.