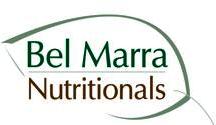 CEO of Bel Marra Health Jim Chiang chimed in saying, "Those who are counting calories need to be conscious of fructose intake for a variety of reasons, but this seems to be providing another one."
Toronto, ON (PRWEB) May 26, 2012
Bel Marra Health, well known for offering high-quality, specially formulated vitamins and nutritional supplements, supports recent research that shows there is a tie between sugar and brain health.
Researchers at the School of Medicine at UCLA admit their conclusions are based on testing of lab rats, but believe comparing it to humans is not too far-fetched. The research team took two groups of rats and sent them into an intricate maze for 5 days. The rats were then removed and fed high-fructose corn syrup for 6 straight weeks. One group of lab rats also received brain-boosting omega-3 fatty acids. Both groups were put back into the maze. The rats that only consumed the fructose experienced low brain performance.
They couldn't think clearly and were unable to recall the route they learned just weeks earlier. Brain exams also showed signs of insulin resistance. Previous human studies have shown that insulin penetrates the blood-brain barrier and may signal neurons to trigger a disruption in the learning process.
Both the UCLA researchers and other scientists who have looked at the performance of sugar in the brain suspect that eating too much sugar could interfere with insulin's ability to regulate how cells store sugar, which is required for developing and processing thoughts.
Some scientists say the link between sugar and brain performance is nothing new. Reports released 10 years ago outlined the negative impact that sugar could have on the human brain. One example of this is a 2002 Princeton University study that showed sugar is highly addictive; mimicking some of the features of drug dependency.
Spokesperson for Bel Marra Health Dr. Victor Marchione says, "There is also evidence that suggests the brain reacts differently depending on the kind of sugar being consumed. For example, studies have shown that in certain regions of the brain, performance goes up when glucose is consumed and performance goes down when fructose is consumed."
CEO of Bel Marra Health Jim Chiang chimed in saying, "Those who are counting calories need to be conscious of fructose intake for a variety of reasons, but this seems to be providing another one."
(SOURCE: "UCLA Health and Medicine Newsroom" This is your brain on sugar: UCLA study shows high-fructose diet sabotages learning, memory, May 2012)
Bel Marra Health, the maker of Glucose Control offers high-quality vitamins and nutritional supplements in formulations designed to address specific health concerns. All ingredients are backed with scientific evidence. Every product is tested for safety, quality, and purity at every stage of the manufacturing process. Furthermore, Bel Marra Health products are produced only in Health Canada approved facilities, going that extra mile to ensure our health conscious customers are getting top quality products. For more information on Bel Marra Nutritionals visit http://www.belmarrahealth.com or call 1-866-531-0466.
Bel Marra Nutritionals, Inc.
100-7000 Pine Valley
Woodbridge, ON L4L 4Y8
pr(at)belmarrahealth(dot)com
866-531-0466
http://www.belmarrahealth.com