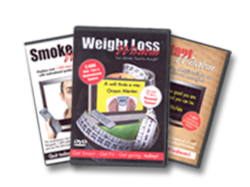 We all have Inner Wisdom... Sometimes we need some friendly reminders along the way!
Weston, FL (PRWEB) June 05, 2012
Instant Wisdom Production's unique line of motivational screensavers and DVDs are currently being featured on the CNN Airport Network and the US Air In-Flight Network.
The CNN Airport Network is broadcast to 48 airports worldwide. CNN Airport Network programs can be viewed in gate and boarding areas as well as airport lounges. The programming set is made up of live CNN and HLN broadcasts, as well as additional segments tailored to travelers. The CNN Airport Network is part of Turner Private Networks, Inc., which is a division of the Turner Broadcasting System, Inc., a Time Warner Company.
To see the CNN Airport Network Feature: CNN Airport Network Feature
The US Air In-Flight Network, a production of Altitude Media, Inc., is available to approximately 392,040 passengers on 2,153 flights monthly with entertainment. Instant Wisdom Productions is being featured on the Executive Report, hosted by Stephanie Riggio and Gary Stevens and highlighting conversations with those on the leading edge of a wide variety of industries.
To hear the US Air In-Flight Network Feature: US Air In-Flight Network Feature
Robert J. Reina and his company, Instant Wisdom Productions Inc., offer screensavers and DVDs designed to keep motivation quotes, tips and the wisdom of the ages in front of users throughout the day. The products are available with different themes adapted to specific user challenges, for example, the Weight Loss Wisdom and Smoke Free Wisdom titles, and the more broadly targeted Instant Wisdom title, all available directly through the manufacturer at http://www.InstantWisdomProductions.com.
Instant Wisdom motivational screensavers and DVDs combine helpful information with motivational quotations. Easy-to-read tips deliver life-enhancing information alongside quotations from some of the world's most inspirational people. Each product contains thousands of colorful graphics, combined with soothing soundtracks in the DVD versions.
Weight Loss Wisdom, DVD or Screensaver Edition, entertains you daily as it educates and motivates you to achieve your weight loss goals. Benefit from 2,400 useful tips on diet, nutrition, exercise and fashion combined with motivational quotes and humorous observations. Preview Weight Loss Wisdom
Smoke Free Wisdom, DVD or Screensaver Edition, turns your TV or computer monitor into your own 24/7 support team as you learn the strategies you need to become smoke free permanently. Benefit from 1,400 useful tips on quitting smoking combined with motivational and inspirational quotes. Preview Smoke Free Wisdom
Instant Wisdom, DVD or Screensaver Edition, turns your TV or computer monitor into a daily source of inspiration, motivation and good laughs. This entertaining collection of 1,001 quotations is filled with wit, wisdom, and proverbs from the greatest minds of the world, both past and present. Preview Instant Wisdom
Reina invites inquiries from not-for-profit organizations that could benefit from his screensaver or DVD products. He is looking for great organizations that are in the business of helping people change their lives. "Quotations can, and do, change people's lives," said Reina. And he's open to providing licensing of his products where they can do for others what they've done for him.
Instant Wisdom DVD and Screensaver Editions are priced retail at $19.99. To purchase or learn more about Instant Wisdom products, visit http://www.InstantWisdomProductions.com