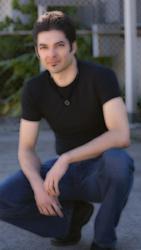 New Report Reveals Tips to Find a Woman
San Mateo, CA (PRWEB) June 07, 2012
The notion that there is just one perfect woman out there for every man is a bunch of nonsense, says Dating Expert Carlos Xuma in his new report.
Instead, there are hundreds of thousands of women out there who might make a good match, Xuma says.
"Men need to ditch the idea of having a soul mate," Xuma says. "Too many men get caught up in that idea and then waste time either trying to salvage a dysfunctional relationship or trying to woo a woman as if she is the last female on earth."
But many men get stumped on the first step: how to find a woman to date, Xuma says.
"There are thousands of ways to meet women and attract women, but a solid tried-and-true way to meet women is for a man to actively work on expanding his social circle," he says.
In his report on how to find a woman, Xuma recommends that the first step men take is getting off the couch and joining organizations, they are interested in. This could be joining a chess club, a gym, a bocce ball team, a volunteer group at the library, anything will work, Xuma says.
"Get out there and meet other people," he says. "Then, at some point, after a man has developed say two or three different groups of friends, he should bring them all together."
An easy way to do this, Xuma explains in his report, is to have everyone meet at a particular spot, say a bar for a drink.
"A man can invite the members of his volleyball team to meet for a drink or food after the game. He should tell his team members to invite all their friends," Xuma says. "At the same time, the man should also extend the invitation to the musicians he jams with and tell them to bring their friends. And so on. This is the most effective way for a man to build his social circle and attract women easily."
In addition, meeting a woman under these circumstances — friend of a friend — increases the odds that the man and woman will at least be a bit compatible, Xuma says.
Carlos Xuma has spent years teaching hundreds of men how to spark attraction in women and has been a dating expert and attraction adviser for more than 10 years. He has appeared on ABC and CBS television, as well as Playboy radio. He's the author of The Bad Boy Formula, Secrets of the Alpha Male, the Girlfriend Training Program, and numerous other books and articles. He has also been recognized for his work sharing dating advice for guys and sharing tips on pick up artist techniques, alpha male behavior, how to find a woman, and flirting tips for guys.
For more information, visit Carlos Xuma's website at http://www.attractwomen.com