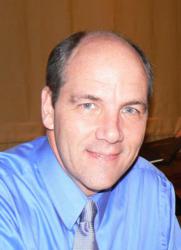 Herndon, VA (PRWEB) June 08, 2012
Contex, the world's leading developer of wide format scanning and imaging solutions, today releases a Q&A with Steve Blanken, recently appointed General Manger of Contex Americas. The Q&A covers several topics related to the evolution of wide format scanning and how its usage has changed in recent years. It also addresses how Contex is responding to these market shifts, revealing Blanken's prediction for the wide format scanning market in the coming years.
"Many new applications for wide format scanners are on the rise thanks to advancements in technology and upgrades in document handling and color technology. The cost for large format scanners has also come to a price point that makes them affordable to a wider audience," comments Steve Blanken, General Manager, Contex Americas. "In response to this shift, Contex is realigning with its distribution partners, creating the strongest go-to market support group available today."
In the coming years, Blanken predicts that the wide format scanning market will continue to grow and expand. The affordable price point will equate to more MFP products being designed for speciality markets such as SOHO, apparel, and fine art. Future opportunities in the tablet and smartphone markets are also being explored.
Read the Q&A on Contex's website at http://usa.contex.com/q-a_steve_blanken. For more information about Contex wide format scanning solutions, contact Contex at 703-964-9850 or visit http://www.contex.com.
About Contex
As the world's largest developer and producer of large format imaging solutions, Contex leads the market with innovative technology and advanced scan and copy software applications. Over the years, Contex scanners have received numerous awards from leading trade publications and analyst firms including Cadalyst, Wide-Format Imaging, and BERTL. Sold worldwide in more than 90 countries, Contex solutions are recognized in a wide range of industries for reliability, value, high performance, and superb image quality. For more information, please visit http://www.contex.com.