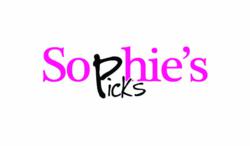 Plantation, FL (PRWEB) June 10, 2012
Uniform Advantage recently launched the "Sophie's Picks" section on their website, Pinterest page, and blog.
Sophie is a "behind the scenes" member of the UA fashion and design department. She is a style guru who stays on the cutting edge of current and future fashion trends. These runway ready styles are then translated into comparable UA scrubs uniforms styles. She believes that, "Just because you are required to wear scrubs to work doesn't mean that you can't look and feel great about yourself while you're on the job. Women working in the medical field shouldn't have to sacrifice style, especially because for many they may wear scrubs more often on a weekly basis than regular clothes!"
Uniform Advantage values her eye for fashion so much that they created a "Sophie's Picks" department within the Women's section on their website http://www.uniformadvantage.com along with Pinterest pin boards for each season's "picks". Here customers can easily shop all of her top picks for each season in one place. She also showcases a selection of her "picks" through blog posts to explain why she chose certain items and emphasize features about each scrub style. Through blog post comments and Pinterest board comments customers are also able to give Sophie their feedback on which of her "picks" are their favorite and why, so that the UA design team is able to best provide for their customers. Most recently, Sophie has started to include "picks" from other brands that Uniform Advantage carries including Koi Scrubs, Healing Hands, Landau, and Cherokee Scrubs to provide customers with even greater variety.
To shop the current Sophie's Picks Summer collection, visit her section on the Uniform Advantage site: http://www.uniformadvantage.com/pages/dpt/scrubs_top_picks.asp?navbar=2.
About Uniform Advantage
Uniform Advantage is a leading retailer of scrubs and medical uniforms. Founded in 1985, the company operates out of Plantation, Florida and ships from their distribution center near Atlanta, Georgia. It has grown to include 27 scrubs stores located in key cities across the US and Canada, a catalog division and an entity dedicated to the online market.
For more information and to view their garments, visit the Uniform Advantage web site at http://www.UniformAdvantage.com or call 800-283-8708.