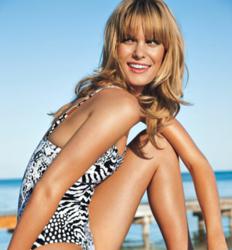 Top 5 Beauty Products Under $30 at TheBeautyPlace.com
Miami, FL (PRWEB) June 23, 2012
TheBeautyPlace.com, an online retailer of beauty products at discounted prices, strives to offer clients and prospective clients deals on all the major top brands. The online retailer aims to become a store where client's beauty needs are fulfilled. The top 5 beauty products in skin care, hair care, and eye care products are featured. The list is composed of full-size, best-selling beauty products of the online retailer.
Agadir Argan Oil 4oz $16.75 - A nourishing hair oil used as a thermal damage protector and as a leave-in daily conditioner. This oil repairs and moisturizes hair of all types. So nourishing and full of antioxidants is this highly concentrated alcohol-free hair treatment that it eliminates dry ends and itchy scalp problems.
Argan oil is an oil produced from the kernels of the argan tree, indigenous to Morocco, and highly valued for its nutritive, cosmetic, and even used for medicinal purposes. Today, argan oil remains one of the rarest oils in the world due to the fact that the argan tree can only be found in specific areas in Morocco. The pits are harvested from the tree, grounded, and pressed to make the nutty oil. Argan oil is vastly rich in Vitamin E, antioxidants, carotenes, squalenes, and unsaturated fatty acids.
Talika Lash Conditioner Cleanser 3.4 oz $23.99
Talika Lash Conditioner Cleanser is an oil-free makeup remover capable of removing all traces of make-up, including waterproof mascara. It works double duty, combining high cleansing power with lash treatment and conditioning. It is beneficial for sensitive eyes and for clients who wish to help treat and strengthen their lashes.
Bosley Defense Starter Pack for Non Color Treated Hair $28.89
BosDefense is a system for normal to fine hair and available for non-color treated hair or color-treated hair. A consultant will recommended this system to a client who is starting to notice that hair is beginning to get thinner. The system is formulated to prevent further hair loss. "When a client starts using the system, they immediately start noticing this is a different shampoo. Their hair is clean and refreshed and the ingredients in the formula prevent further loss of hair. Hair follicles are stronger because they are not being abused by the chemicals in regular shampoos. The ingredients nourish follicles actually encouraging hair growth", stated Rebecca, lead consultant at TheBeautyPlace.com.
Clarisonic Brush Heads $17.99
"Clarisonic is changing the way clients do skin care," stated Rebecca. Clarisonic skin cleansing systems use delicate brush heads to gently exfoliate skin. The brush heads work to remove embedded dirt, oils, and makeup from skin. The Clarisonic system is waterproof and it gets power from a charging station included in the Clarisonic kit. Clarisonic brush head should be changed every 3 months and are easily cleaned and sanitized with an antibacterial under running warm water.
Rapid Lash Eyelash Enhancing Serum $30.00 - Its popularity as an effective eyelash enhancer has taken it to the first position of the best eyelash enhancer available in TheBeautyPlace.com for its cost and effectiveness. Clinically proven to promote healthy, natural lashes and brows in just 4 to 6 weeks.
The formula is highly concentrated with vital proteins, potent polypeptides, vitamins, minerals and botanicals. A client who places an order regularly for a tube of RapidLash states, "I used to wear mascara and fake eyelashes to get a full look. I was tired of it. Not only were my lashes dry and brittle because of the glue that you put on with fake eyelashes, but I noticed that the little bit of eyelashes I had were starting to fall. I was horrified! My friend bought me a tube to try and I thank her often for doing it. After Rapidlash, I stopped using mascara and fake eyelashes. My eyelashes are now thick and full and look incredibly healthy!" RapidLash should be applied in the evening and application is similar to that of a liquid eyeliner. Starting with clean, dry lashes and brows, RapidLash is to be applied to the base of the upper eyelashes starting with the inner corner of the eye to the outer corner. It can also be used if thicker eyebrows are desired. Application is directly to the brow line. Regular use of the eyelash enhancer is recommended for maintenance and health of eyelashes and eyebrows.
TheBeautyPlace.com is a leading online retailer of professional beauty products for hair and skin care needs. Find some of the industry's top beauty brands at extremely competitive prices. Hair products offered by TheBeautyPlace.com range from professional flat irons to products for hair loss. Quality skin care products address skin concerns from anti-aging to acne-prone skin.
Follow TheBeautyPlace.com
On Twitter: @TheBeautyPlace
On Facebook: Facebook.com/pages/TheBeautyPlacecom/125435188536?ref=ts
TheBeautyPlace.com Blog: http://www.blog.thebeautyplace.com