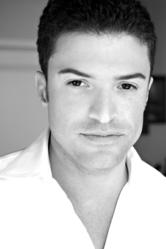 ShapeMed is committed to offering our clients the highest quality, most affordable, HRT solutions in America. We feel like all men should be able to enjoy the benefits of TRT. Price-point should not be a barrier to therapy.
Atlanta, GA (PRWEB) June 12, 2012
ShapeMed - Atlanta, GA, a leading, state-of-the-art laser and aesthetic medicine center is now offering (Atlanta, GA) men free testosterone screening. In a first of its kind model ShapeMed physicians will be offering free low testosterone screening to men in the Atlanta, GA area. Dr. S. Mark McKenna, Medical Director and Founder of ShapeMed says, "We want to help men identify a problem and counsel them on their options for therapy. The good news is men are becoming more aware of the problem so a lot of the stigma associated with low t has been removed."
Just as women experience alterations in their hormones in their 30s and 40s, men may undergo similar changes. With the onset of Andropause, men can lose sex drive, suffer from weak or infrequent erections, and can have decreased performance at work and in the gym. Andropause may be defined as a normal decline in testosterone production that is quite common normal otherwise healthy men.
"At Shape Medical Wellness Center, we believe these changes do not have to be permanent or life altering. We want you to age gracefully with confidence and strength." says Dr. S. Mark McKenna. "The symptoms may be the result of diminishing levels of testosterone. Physician supervised testosterone replacement can allow you to reclaim and your life and experience the power of a HIGH PERFORMANCE YOU!" "Discrete, Affordable, and Professional – That's our pledge, that's our commitment to you."
For more information about Testosterone Replacement or Andropause please visit http://www.shapemed.com/testosterone-replacement/ - or call 404.303.2323