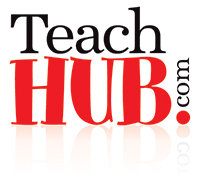 (PRWEB) June 15, 2012
TeachHUB.com aims to provide educators with the most recent, complete and affordable teaching tools and resources. Teachers looking for tips and ideas on how to make the most of summer can turn to TeachHUB's latest resources.
For those educators teaching summer school, Summer School Teaching Strategies Students Love offers tips to help get over the summer school stigma and make the most of the summer school experience. Included are fun ways to experiment with ed tech as well as tips on how to tap into students' summer energy.
TeachHUB.com also offers access to over 500 free printable lesson plans. Inspired by pop culture and headline news, these lessons are available for K-12 grade levels and cover the core subjects.
TeachHUB's video writing prompts are also free and provide teachers with an innovative way to combine education with technology. A new video writing prompt is featured each week. These prompts incorporate today's most popular and newsworthy videos with writing prompts for K-12 students.
For those teachers who are fully embracing the summer freedom, TeachHUB has tips that will help you make the most of your break.
In the Top 12 Ways Teachers Can Rock Summer Break, TeachHUB shares 12 tips that will help teachers make the most of their sunny, school-free summer without blowing out the budget. Included are exercise tips, reading strategies, home improvement ideas and more.
Summer break can reveal a whole new side to teachers. In TeachHUB's Teacher Quiz: What's your summer persona, teachers answer questions to reveal their summer persona.
More summer break materials for teachers can be found at TeachHUB.com
There are many free educational resources available on TeachHUB.com. TeachHUB provides teachers with education news, free printable pop culture lessons, daily video writing prompts, classroom tools, and professional development. Those interested in receiving weekly updates on the new resources available on TeachHUB can sign up for the free TeachHUB Happenings newsletter.
About TeachHUB.com
Established by teachers, for teachers, TeachHUB.com offers educators recommended classroom tools, professional development, daily lesson plans, and education news. The website is dedicated to improving the quality of education and invests in the opinions of teachers when providing resources and support for both inside and outside of the classroom. Learn more at http://www.teachhub.com.