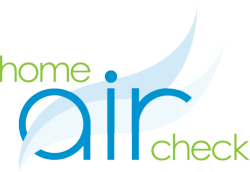 Home Air Check offers testing solutions for a number of airborne chemical pollutants that apartment residents may be concerned about.
Mt. Pleasant, MI (PRWEB) June 22, 2012
Home Air Check™, the leading indoor air quality testing solution for measuring hundreds of chemical pollutants in home air, announces that its do-it-yourself home air test is used by many apartment and shared housing residents to check the air quality in their homes, as well as to see if any of their neighbors' activities may contribute to their indoor air quality issues. According to a recent survey by the Consumer Reports National Research Center, apartment renters are very concerned about health hazards caused by poor indoor air quality.
An article posted on http://www.ConsumerReports.org stated that the survey found a large number of respondents were very concerned about potentially harmful chemicals in their homes, particularly in cleaning products. In addition, these same respondents were just as concerned about the types of air pollution emanating from their neighbors' apartments. Dr. Elissa Schuler-Adair, a manager of survey research at the Consumer Reports National Research Center, said, "It's possible that because some renters live very close to their neighbors, they worry not only about themselves but also what their neighbors are doing that might impact their safety. Over 40 percent of renters said they were very concerned about exposure to indoor air pollutants from neighboring dwellings." Home Air Check offers several test options for various air pollutants that apartment and condo dwellers may be concerned about, including VOCs (Volatile Organic Compounds) and Secondhand and Third-hand Tobacco Smoke.
According to Lisa Robillard, Director of Marketing and Communications for Prism Analytical Technologies, the parent company of Home Air Check, "The value of Home Air Check is that it can detect with great sensitivity the total levels of hundreds of airborne chemicals, or VOCs, that are present in the air and predict the sources of the pollution. Having information on the sources enables the occupant to locate and remove those sources from the home and improve their air quality. In the case of neighboring pollution, the information from Home Air Check can be used to inform the neighbor or the landlord of chemical pollution that could be seeping into the occupant's apartment through walls, electrical outlets, and connecting air ducts – particularly secondhand smoke and residue from tobacco smoke."
The Consumer Reports survey went on to say that more renters than homeowners have someone in the household with asthma or emphysema. Because chemical pollutants like VOCs and tobacco smoke make asthma and respiratory illnesses worse, it is important for these renters to know exactly what's in the air in their home and what could be coming into their home from neighboring apartments.
For more information on Home Air Check and the importance of testing home air, visit http://www.homeaircheck.com.
About Home Air Check and Prism Analytical Technologies, Inc.
Home Air Check™, developed by Prism Analytical Technologies, is the first and only comprehensive home air test for determining total VOCs (Volatile Organic Compounds) and total level of actively growing mold. By monitoring the ambient (surrounding) air in the home, the inexpensive Home Air Check test allows home occupants to determine the levels of unhealthy organic compounds in the air and to detect the presence of "hidden mold" that could be growing behind walls or in carpeting. The Home Air Check test results indicate whether airborne chemical and mold levels in the home air are within a safe range and show the potential sources of the air contaminants.
Prism is a recognized leader in the development and deployment of ambient air testing methodologies for Fortune 100 companies and environmental consultants. Prism's science-based technologies and wide range of air testing support help clients solve indoor air quality, process control, industrial, and environmental challenges. Prism's industry-leading management and scientific teams are committed to supporting industrial and home-based customers with the best in affordable air testing technology, customer service, and support.