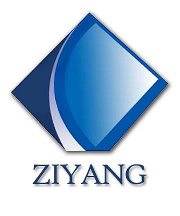 Deerfield Beach, Florida / Zhucheng, China (PRWEB) June 26, 2012
Under the terms of the agreements, Ziyang will provide its full line of floor and interior wall tiles to the distributors on a private label basis. The distributors will market the tiles under their own proprietary brand names. Ziyang will provide warehousing and will receive full payment for each order prior to its release from the warehouse. Ziyang received a total of approximately $160,000 from the ten distributors as a refundable cash deposit provided they meet certain minimum sales targets.
Commenting on the new distribution agreements, Mr. Lingbo Chi, CEO of Ziyang Ceramics, stated, "We are excited to continue to expand our distribution network. Our sales team has been aggressively working to add quality business partners as we increase our product offerings. By bringing on additional private label relationships we expect to continue to gain market share in the provinces we service to help further fuel our revenue growth in the second half of 2012 and beyond. We remain committed to our goal of becoming the leading manufacturer of porcelain tiles in Eastern and Central China as we look to maximize the financial performance of our company for the benefit of our stockholders."