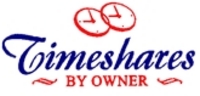 The stupendous locations available in Timeshares By Owner's inventory will make any honeymoon affordable and easy to plan so that the bride and groom can focus on making those memories that last a lifetime.
Orlando, Fla. (PRWEB) June 29, 2012
With the increasing cost of travel and resort fees, Timeshare properties continue to offer a luxury option for the budget traveler—especially popular for newlyweds. Timeshare properties offer week long vacations at a fraction of what traditional resorts cost.
Whether the plan is purchase a timeshare for annual vacations or to rent one week at a time, honeymoon planners can go through sites like TimesharesByOwner.com to search through available timeshares.
Many wedding sites have even added a honeymoon registry as an option to assist couples in covering the costs. Top honeymoon locations with current timeshare inventory include Mexico, the Caribbean, Hawaii, and Florida—including the Orlando/Disney area.
Additionally, timeshares offer the flexibility to book annual vacations at the original honeymoon resort or others throughout the world. This helps couples to cherish their memories and make new ones year after year.
Contact Timeshares By Owner's Concierge Service for additional information. Representatives are available to assist at 1-888-707-TIME(8463).
ABOUT TIMESHARES BY OWNER®
Timeshare By Owner® has been in business for over 14 years and is dedicated to helping timeshare owner sell or rent their timeshares and to helping vacationers find their perfect vacations! For more information on Advertising Platforms for motivated sellers and renters, contact Timeshares By Owner® at 888.707.TIME(8463), or email us at info(at)timesharesbyowner(dot)com.