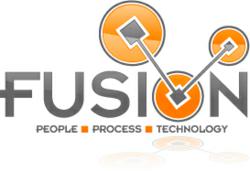 While SIEM comes with its advantages there are challenges as it can be complex to deploy and operate
Vienna, VA (PRWEB) July 09, 2012
Fusion PPT, a recognized cloud computing strategy and technology firm, announced today that its report on Security Information and Event Management written by Fusion PPT Enterprise Architect Dean Francis has been published in InformationWeek Reports.
Security teams use SIEM for identification of potential attacks or policy violations as they happen. This reports examines the key vendors in the SIEM market including IBM/Q1 Labs, Novell, HP ArcSight, Quest Software, Symantec, Splunk, NetIQ and Tripwire.
While SIEM comes with its advantages there are challenges as it can be complex to deploy and operate. The report also looks at primary drivers for SIEM use, most important features, challenges that users face with the products and other aspects of SIEM operation. Dean provides the mean average ratings for vendors in each of the general performance and feature-specific criteria used for our ratings.
To read the entire report, click here: