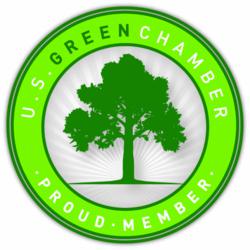 San Diego, CA (PRWEB) July 06, 2012
The U.S. Green Chamber, a San Diego born organization leading in environmentally and socially sustainable business practices is hosting a breakfast in downtown San Diego, July 10th for members and non-members alike to join in welcoming Greg Writer, former investment banker, serial entrepreneur and CEO of Angel Network, for a live presentation revealing the latest news and information on crowd funding.
The Jobs Act recently signed by President Obama, contains equity crowd funding legislation. For entrepreneurs and business owners this holds great promise, by allowing starts-ups to raise seed capital from several investors in small amounts through funding platforms like Launcht and Crowdcude.
As the youngest individual to own and operate an investment banking firm at the age of 21, Greg Writer has had over 30 years of experience in capital formation, merges, acquisitions and millions of dollars raised for several well known companies.
The U.S. Green Chamber looks forward to welcoming Greg Writer to this event promoting the organizations mission to support business opportunities that promote economically, socially and environmentally sustainability.
The Breakfast will be at The Ultimate Skybox inside the Comerica Diamond View Tower in downtown San Diego from 8:30-9:30am. For more information or to attend this event visit The U.S. Green Chamber's site or call (858)222-2320.
The U.S. Green Chamber is a nonprofit organization that empowers businesses to grow through environmentally friendly, sustainable practices that positively impact our economy and ecology. It helps both established and emerging companies improve operational efficiencies, tap into unexplored markets and explore new opportunities in the green sector. By providing visibility, advocacy, networking opportunities and educational tools, the U.S. Green Chamber brings businesses, government, nonprofits and individuals together to strengthen their success and work towards environmental sustainability and economic prosperity. For more information, visit http://www.usgreenchamber.com.