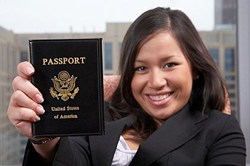 Designed with a simple and eye-catching interface, the website offers a wide range of content
(PRWEB) July 07, 2012
To cater for customers' high demand of traveling this summer, Vietnamvisaapplication.org has updated a lot of new visa information. Being the leading website providing visa information, Vietnam visa application is well-known for its caring service. Designed with a simple and eye-catching interface, the website offers a wide range of content. Therefore, customers entering the website will be provided with useful information in the easiest and fastest way.
From the homepage, users are directed to apply for a visa. They can apply online or apply directly at a Vietnam embassy in their country. As for those who want to apply directly at a Vietnam embassy, they can get access to the page "Apply Visa Offline". All of the necessary procedures are posted there. In addition, users will take a chance to visit various websites relating to a visa right there. Meanwhile, the people who would like to choose a faster and easier way can apply for a visa online. They can download the online form at the homepage. Then, they must fill in the form with an attached photo. The procedure is simple and free. Travel agencies will be responsible for this service. The table of visa fees is also available to help. Therefore, customers can get the price for each type of visa in each type of processing time.
Especially, understanding the increasing demand of tourists from Australia, America, and the UK, Vietnamvisaapplication.org, from the beginning of May, launched three local websites for citizens from these countries. The aim is to provide Vietnam visa information for such potential customers. Indeed, the website constantly updates and adds visa information to bring them satisfaction. Thus, the passport holders from these countries now easily find their local websites presented with Vietnam visa information instead of browsing through a wide range of pages from the main website as before.