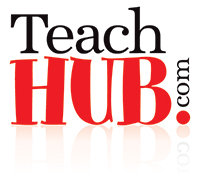 (PRWEB) July 11, 2012
TeachHUB.com aims to provide educators with timely and teacher recommended classroom tools and resources. Teachers looking for creative ways to incorporate the 2012 Olympic Games into their curriculum can turn to TeachHUB's Olympic lessons and activities.
To help you make the Olympics a learning experience in the classroom, TeachHUB shares the Top 12 Olympic Lessons & Classroom Activities. These teacher-favorite, Olympics-inspired teaching resources include ideas for lessons, classroom management techniques and fun activities.
TeachHUB's free printable lesson plans offer timely pop culture lesson that are ready to print, copy and go. There are several Olympics inspired printable lessons available.
The social studies lesson entitled Olympics History & Aspirations directs students in grades 9-12 to consider their existing knowledge of the Olympics tradition, along with exploring what their gold medal dreams may be.
In the social studies printable entitled Olympics Dreams Activity, students in grades 6-8 explore the history of the Olympic Games and are directed to reflect on their personal goals and working towards achieving those goals.
There are many different resources available on TeachHUB. TeachHUB provides teachers with free teaching resources, including daily video writing prompts, classroom tools, educational news, and professional development. Those interested in receiving weekly updates on the new resources available on TeachHUB can sign up for the free TeachHUB Happenings newsletter
About TeachHUB.com
Established by teachers, for teachers, TeachHUB.com offers educators recommended classroom tools, professional development, daily lesson plans, and education news. The website is dedicated to improving the quality of education and invests in the opinions of teachers when providing resources and support for both inside and outside of the classroom. Learn more at http://www.teachhub.com