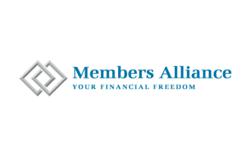 Industry experts and analysts believe that this remarkable story of the world's oldest billionaire is a testament to one important thing: one should never stop finding ways to create wealth.
Australia (PRWEB) July 12, 2012
In helping clients find the financial success that they are looking for, Members Alliance has explained how wealth creation and management played a key role in the success of the world's oldest billionaire.
This explanation from the established finance consultant stems from its extensive study of the different profiles of successful people, particularly Walter Haefner, a Swiss businessman considered to be the world's oldest billionaire. Haefner died at 101 years old.
Before his death, Forbes estimated Haefner's fortune in March to be worth $4.3 billion. Although his popularity was mainly focused on his age, industry experts and analysts believe that his business strategies and wealth management skills are worthy of the same admiration.
Haefner was not born a rich man. He was born in Switzerland, on September 1910 with 5 siblings and a missionary father. He first studied at the University of Zurich and eventually went to the University of Lyon in France through a scholarship.
He started working by selling charcoal during the 1930's. Eventually, he got a job as a liaison officer for car dealerships in a General Motors subsidiary in Switzerland. According to those who knew him, this was the start of Haefner's dedication and passion for the automotive industry.
Haefner went to England after World War II, during which, his first car dealership came into being. The operations of his business back then included importing cars and other vehicles into the country and then selling them. In a Forbes article, it was mentioned that the money Haefner used as capital for his car business was from a loan from UBS, a Swiss bank.
This venture by Haefner proved to be successful. By 1945, he established his own Volkswagen dealership in Zurich, which he named Automobil-und Motoren AG (AMAG). Eventually, AMAG became the biggest car importer in Switzerland, amassing over $3 billion.
According to Haefner, having a bigger company meant a need for more efficiency. This is why he designed and created an automated accounting platform that included a payroll system, procuring the services of IBM in the process.
In time, other business owners started asking for help from Haefner with regard to computer systems for payrolls and accounting. This gave him the idea of venturing into another business – he started his new company Automation Center AG, a computer services group in Zurich.
Haefner's new business ventured into Europe and later in the US. In time, it was able to acquire a significant stake in Wyly, a technology firm from US, later known as Uccel – which he eventually sold to Computer Associates for $780 million. Today, Haefner's family and estate own the largest shareholding in Computer Associates, now known as CA Technologies.
Industry experts and analysts believe that this remarkable story of the world's oldest billionaire is a testament to one important thing: one should never stop finding ways to create wealth.
Financial experts all over the world believe that those who want to succeed at a financial level must look for the right opportunities, study them and invest accordingly. But before one makes the ultimate move, experts advise you to seek the help of financial consultants first – those who can help with cash flow matters, financial risk management, property investment and many other pressing issues. Through this, the right financial decisions will be made, creating fewer problems, or none at all, in the end.
Members Alliance Australia is a financial services business composed of expert finance strategists and consultants, dedicated to providing their clients with numerous methods leading to financial freedom, such as debt conversion and debt reduction procedures, correct structure, wealth creation strategies, financial planning, and many other services.
If you want to gain financial freedom through wealth creation and management, give Members Alliance a call at 1300 365 731 or visit their website at http://www.membersalliance.com.au/about-us.