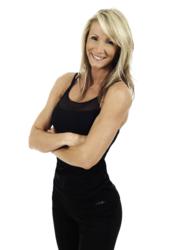 Elizabethtown, KY (PRWEB) August 04, 2012
Fit Yummy Mummy, a fitness company devoted to providing workouts for moms, has just wrapped up its summer slim down challenge. The summer weight loss program is one of the many Fit Yummy Mummy has run over the past several years.
Busy mom fitness expert Holly Rigsby, owner of the company Fit Yummy Mummy, has been hosting fat loss transformation challenges regularly through her company. "I have had a lot of fun hosting these challenges because busy mom fat loss is such an important issue to me," Rigsby says.
"Our current summer slim down challenge is now finished, and we have seen some truly incredible results," Rigsby notes. "We have 7 finalists for the Transformation Contest, but all the women should be commended for their effort."
The finalists include Bonnie S. from Algonquin, IL, who lost 10 pounds. Joining her is Denise S. from Berwick, ME, who dropped a total of 13 pounds. Emma H. from Sydney, Australia lost 7.5 pounds, while Lindsay C. from Louisville, NE lost over 8 pounds.
Rounding out the list of 7 finalists are Madeleine R. from Pretoria, South Africa, who lost 18 pounds; Renee G. from Houston, TX, who lost 2 pounds; and Sally S. from Chambersburg, PA, who lost 8 pounds.
One of the common themes that emerge from hearing the participants narrate their fat loss stories is the importance of diet and exercise in achieving lasting results. Rigsby expounds that in order to lose the baby belly, women must choose workout programs suited to their needs and abilities.
Factors to consider include how workouts will fit into the woman's lifestyle. In addition, Rigsby advises that women choose a plan that they think can work for them in the long run.
"More than anything, doing things like burning off that muffin top can only be achieved if you are comfortable with the workouts and can perform them consistently," Rigsby says. "For this reason, Fit Yummy Mummy offers the best workouts designed specifically for busy moms."
Rigsby notes that "you may know that a good diet is the key to fat loss, but are you willing to be held accountable for the foods that you eat? The Summer Slimdown Challenge provided the right framework for women to lose weight, but it also gave much needed accountability."
In addition to hosting transformation contests, Rigsby also writes a Fit Yummy Mummy blog to offer nutrition advice and general tips on fitness to busy moms.
To see the finalists and vote for a winner of the Summer Slimdown Challenge, visit: http://www.clubfym.com/public/Summer-Slim-Down-Challenge-VOTE-4.cfm
About Holly Rigsby: Holly Rigsby is the Creator of Fit Yummy Mummy. She offers her clients a variety of training products to help them burn fat and writes a fitness blog for FYM.
Fit Yummy Mummy is part of the Fitness Consulting Group family of companies. FYM releases fitness products for moms looking to burn fat and get in shape and offers workout tips through its blog.
For more information on Fit Yummy Mummy, visit: http://getfitandyummy.com