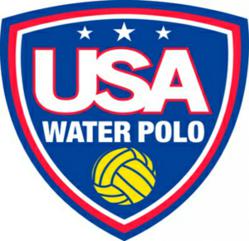 This is an exciting opportunity and we look forward to working with this medal wielding women's team in a fun and energizing public relations atmosphere
Los Angeles (PRWEB) September 01, 2012
Bicoastal PR firm Marketing Maven Public Relations announced they will represent the USA Women's Water Polo gold medal winners and go for PR gold.
The USA Water Polo Women's National Team claimed victory after defeating Spain 8-5 to win gold. Having already appeared on major morning talk shows after competing against international opponents, this athletic team of determined women has set their sights on a different sort of a goal to take their accomplishments off the deck.
Marketing Maven Public Relations is excited to represent the USA Water Polo Gold Medalists and create further awareness of the many abilities of these talented women.
"Having featured clients on Fox & Friends, Cosmopolitan Magazine, the NBC Today Show and helping clients set world records, we are certain that our capacity to represent the USA Women's Water Polo gold medalists is up to par with the caliber of these dedicated ladies," said Lindsey Carnett, CEO and President of Marketing Maven Public Relations. "This is an exciting opportunity and we look forward to working with this medal wielding women's team in a fun and energizing public relations atmosphere."
Marketing Maven Public Relations will work to increase coverage of the USA Women's Water Polo team by attaining national placements and garnering media interest for this active team of individuals. In addition to gaining media coverage, the PR firm's Social Media Manager, Aljolynn Sperber, will be holding a social media training seminar for these gold medalists to help encourage their Facebook and Twitter presence. Marketing Maven Public Relations is also attempting to place the USA Water Polo team on the Ellen DeGeneres show to showcase their fun and active personalities.
About Marketing Maven Public Relations, Inc.
Bicoastal PR firm, Marketing Maven Public Relations, Inc. is an innovative and exclusive public relations agency that under promises and over performs. Founded by Lindsey Carnett in 2009, the agency specializes in lifestyle and consumer products, companies and events. Additional services include social media campaigns, reputation management, direct response marketing, SEO, celebrity gifting and Spanish media relations. Marketing Maven Public Relations, Inc. develops newsworthy mainstream issues relevant to the clients' product or service. With offices in New York, the agency then creates media interest and delivers the clients' message to the masses, creating a demand from the target demographic.
Marketing Maven Public Relations, Inc. also has an expertise in Direct to Consumer marketing as well as product development and PR for supplements and ingredients. The agency has the ability to earn product distribution at retail and helps find funding for national product launches. With representatives across the globe, the Marketing Maven Public Relations, Inc. team has strong relationships with local, national and international media. Visit http://www.MarketingMavenPR.com for more information about the company.
About USA Water Polo
USA Water Polo, Inc. is the national governing body for water polo in America, overseeing our United States Olympic program as well as 20 different championship events annually, such as Junior Olympics and Masters National Championships. With more than 40,000 members, USAWP is also the sanctioning authority for more than 500 Member Clubs and more than 400 tournaments nationwide. USAWP is committed to the development of the sport nationwide. It fosters grassroots expansion of the sport, providing a national system of affiliated clubs, certified coaches and officials.
Official USA Water Polo Sponsors & Suppliers
24 Hour Fitness, Active Media, American Pistachios, Aquahydrate, Athleta, Bare Fruit Snacks, Beachside Produce, Big Fish Payroll Services, Capital One, Colorado Time Systems, Deckside Pools, H2O Audio, Intercontinental Hotels Group, iSport, Jamba Juice, Jostens, Kaenon, Katin USA, KT Tape, Ludus Tours, Malibu Wellness, Mikasa, Napa Smith Brewery, Nestlé Nesquik, Ospraie Management, PowerBar, Pro-form Mouthguards, REUSE Jeans, Sea Air Federal Credit Union, Special Event Contractors, Squar Milner, Stemilt, SwimOutlet.com, TRX, TURBO, United, U.S.Navy SEALs, Water Marque, and ZOLL Medical.