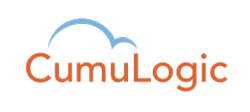 Cupertino, CA (PRWEB) September 04, 2012
CumuLogic, the leading innovator in cloud platform technologies, today announced immediate availability of CumuLogic PaaS for HP Cloud Services (http://hpcloud.com). In addition, HP Cloud Services customers will be able to test drive the CumuLogic sandbox for 30 days free of charge.
Enterprises are evaluating clouds and platforms to understand how the cloud model fits their business requirements. With this sandbox, customers have an immediate opportunity to evaluate a cloud platform for development, migration and deployment of Java applications for 30 days at zero cost and obligation. The CumuLogic platform will allow Java developers to quickly create a new application and deploy it with a single-click on HP Cloud Services. In addition, enterprises will be able to test the feasibility of using HP's public cloud with the CumuLogic platform for development and QA environments.
"Organizations that are looking for an enterprise-class public cloud for new application development and for migrating existing applications can now access HP's public cloud infrastructure with the CumuLogic PaaS. CumuLogic with HP Cloud Services deliver the features and performance required by enterprise developers to develop and scale cloud-based applications," said CumuLogic President and CEO Mike Soby.
"As a longtime HP customer and close follower of cloud technologies, the CumuLogic sandbox with HP Cloud Services appears to be a great option as a full-Java development platform," said Paul Orleman, Director of Enterprise Governance at Sabre Holdings. "This offering should be appealing to any enterprise that's looking to accelerate cloud adoption while still governing cloud usage."
CumuLogic's platform provides support for new and existing applications, and can be deployed on both private and public clouds, enabling a clear path toward a seamless hybrid cloud model.
Special Offer
For a limited time, CumuLogic is offering HP Cloud Services customers a sandbox free of charge for 30 days. Developers can request a free account at cumulogic.com/hpcs.
At the end of the evaluation period, enterprises will be able to continue to use a dedicated CumuLogic PaaS on HP Cloud Services for the low price of $200 per developer, per month. CumuLogic will also offer partner-enabled services for onboarding and supporting customers.
About CumuLogic
CumuLogic is a Platform-as-a-Service (PaaS) software provider that enables enterprises, cloud providers and ISVs to develop and deploy Java applications in public, private and hybrid cloud environments. CumuLogic is redefining PaaS to include a complete platform for developing, migrating, running, managing, monitoring, and metering applications in the cloud. For more information, go to http://www.cumulogic.com.
PR Contact:
Laura Ventura
(650) 208-0718
laura.ventura(at)cumulogic(dot)com