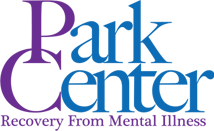 Our mission here is to eliminate the stigma associated with mental illness and create recovery options that offer more than just a clinical solution.
Nashville, TN (PRWEB) September 05, 2012
Despair cannot find its way into Park Center in downtown Nashville. No shadows are cast here as the building and facilities are always buzzing with life and activity. The halls and classrooms are filled with members, employees and volunteers ready to meet the challenges of the day head-on. Park Center has successfully created a unique approach to recovery services for individuals with mental illness through holistic services that focus on member's needs, choices and strengths.
Park Center Director of Philanthropy Beverly Grant explains the concept is quite simple. "Our mission here is to eliminate the stigma associated with mental illness and create recovery options that offer more than just a clinical solution. You do this by realizing that each individual's recovery is going to be different. That is why we call the people here members - not patients. We provide members with direct access to a staff of trained professionals and a dedicated team of volunteers."
Park Center's Psychiatric Rehabilitation program is based on what is known as the "clubhouse" model, originally implemented by Fountain House in New York City. Members are referred to the center by a case manager, go through a short orientation and then select a "clubhouse" task. Each task at Park Center is designed to provide members with the work skills and experience needed to succeed in their desired fields.
Members of Park Center can choose from clerical tasks, food services or environmental responsibilities. Members are also encouraged to attend a number of recovery and educational groups. Every group at Park Center is designed to help members overcome certain barriers to recovery such as stress reduction, illness management and physical health issues.
Phase two involves members taking the skills they have learned and applying them in the real world. Park Center Employment program staff works closely with Nashville businesses to help members find gainful employment - the end goal being the transition into independent living. However, recovery does not stop there.
"Once you are a member you are always a member," stated Amy Shurden, Park Center Marketing & Community Relations Specialist. "We have a number of events here for members and the public. One of those events is our monthly employment recognition celebration. Members who have found jobs and are out on their own return to share their experiences. It's a great way to show members in the initial stages that recovery is possible - members helping members through encouragement and motivation."
Park Center also has a Co-Occurring Disorders program that specializes in working with individuals who have a diagnosis of mental illness and substance dependency. Among the other programs offered at Park Center is an Emerging Adults program for young adults ages 18 to 24, Residential Services and Homeless Outreach services.
For almost three decades, Park Center has been dedicated to offering a level of recovery services that is centered on the individual by discovering their unique strengths and creating a foundation for growth. Grant places emphasis on providing members with the keys to their own recovery. "We strive to provide a caring place for members to heal, to find a home and receive the support they need to become self-sufficient. We celebrate their courage to succeed."
For more information about Park Center, their programs or volunteering please contact Beverly Grant at, beverly.grant(at)parkcenternashville(dot)org or 615-242-3576, ext. 234.