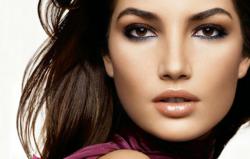 gift sets can include an entire line of professional products
(PRWEB) September 08, 2012
TheBeautyPlace.com has gathered hair care and skin care bestsellers for their End of Summer Gift Set Sale. Hair care and skin care gift sets can include an entire line of professional products, and the concept of compiling several items of products together is so that clients can have a complete experience of any given skin care or hair care brand.
Hair care products popular for repairing dry or damaged hair are included in the Macadamia Luxe Repair Set. The gift set features Macadamia Natural Oil's bestselling hair care products. Everything needed to cleanse, condition, and style hair is included in this affordable set. The key ingredients found in this hair care line are macadamia nut oil and argan oil. Argan oil is popular for its repairing properties, its antioxidant formulation, and its ability to provide 100% anti-frizz protection. The beauty consultants favor this gift set because it includes a full-size healing oil treatment. The oil treatment is ideal to use before using any heated styling tool like hair dryers and flat irons.
A stylist favored, the CHI Infra Set, is a 3 piece set of silk infused products. It is a hair restructurer, provides superior moisture therapy, and is ideal for dry, damaged hair, yet efficient on all hair types. Included in the set is the popular Silk Infusion. A hair treatment for use before heated styling tools. The "silk-infused" hair treatment "leaves hair unbelievably soft, shiny, and frizz-free. It is an absolute client favorite, stated, Rebecca, lead beauty consultant at TheBeautyPlace.com.
TIGI Cosmetics High Density Palette will be available for a limited time in the end of summer gift set sale. The palette features 8 high-pigment shades that complement each other to "create natural day looks or dramatic nighttime looks", commented Rebecca. The shades are TIGI Cosmetic's bestsellers, and are originally sold in single or duo options. "These shades are must-haves and having them all available in one place and at such a great price is a deal even the beauty consultants want to grab!" stated Rebecca.
Travalo Gift Set is available in black or pink sets. Each set brings two of the Travalo Refillable Perfume Spray and a case for safe storage. Travalo is convenient for travel and for keeping an expensive bottle of perfume at home, and not in a client's purse. A repeat pump action is required to take any fragrance on-the-go. "This little accessory is a wise investment for any client as it allows you to apply any perfume or cologne. We get clients who have gone through the mortifying experience of their favorite bottle shattering or worse, confiscated by TSA," revealed Rebecca.