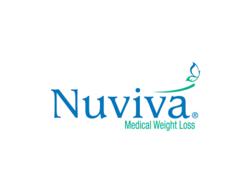 Orlando, FLorida (PRWEB) September 23, 2012
Nuviva Medical Weight Loss has opened a new clinic in Orlando. The franchise is located in Altamonte Springs and represents one of 13 clinics in Florida for the medically supervised weight-loss program.
The Altamonte Springs clinic, located at 155 Cranes Roost Blvd., Suite 2020, is under the medical direction of Chuck Dahan, M.D. A graduate of the Aleppo University School of Medicine, Dr. Dahan completed his residency in internal medicine at St. Francis Medical Center in Trenton, N.J. Before opening his private practice in Altamonte Springs in 2001, Dr. Dahan served patients as a hospitalist, emergency physician and staff physician in both Kentucky and Orlando.
Nuviva Medical Weight Loss operates a clinic in Fort Myers and two in Naples, with franchise locations in Orlando, Sarasota, Tampa, Boca Raton, Jupiter, Boynton Beach and Port Charlotte.
Nuviva Medical Weight Loss founders Alex Joseph, president and CEO, and Jeff Delaney, vice president, created Nuviva in conjunction with Medical Director Brian Arcement, M.D., FACC, FASCAI, to include a multi-phase program with specifically formulated nutraceuticals and extensive individual coaching and education to help clients achieve their weight-loss goals in a sustainable format.
The program integrates diet, exercise, supplements, medications, education and support in a unique, customized program that begins with a comprehensive physician evaluation and includes regular meetings with a nutrition coach.
To make an appointment, call the Altamonte Springs clinic at 407-900-2737.
For more information about the contest and a free consultation regarding Nuviva's proprietary weight-loss program, call toll-free 855-4Nuviva (855-468-8482) or visit http://www.NuvivaWeightLoss.com.