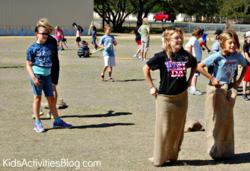 In the Age of Wii and XBox connect, electronic game night make fun neighborhood tournament right in your livingroom!
Dallas, TX (PRWEB) September 23, 2012
The latest way to get away from the daily chores and family busy-ness during the Fall time is to schedule a Family Game Night! Laughter and fun will follow when trying these games as featured on Kids Activities Blog. 100% on these special nights is focused on games that keep even the most competitive families wanting for more.
In the Age of Wii and XBox 360 connect, electronic games have become active and fun for both adults and kids. Host a tournament using one of these new game systems such as a Tennis Tournament, Bicycle Race or Bowling Tournament. A tournament for the whole neighborhood right in your living room. Progressive Game Nights or Game Shows are also the latest buzz on Kids Activities Blog.
These games are also a way to get to know neighbors better. Neighborhood games, such as a new spin on the Game Board night, can be a great reason to get together and have some simple fun and laughter. Group the players together based on interest and ability. How about organizing an old fashioned field trip for your neighborhood. Remember the excitement when the bus departed to some fun and unknown location that you have never been?
Homemade games are another hot topic on Kids Activities Blog. If Legos is what the kids absolutely love, then this is a great tip from a Lego loving family. This easy Lego game idea promotes motor skills, creativity, and reading skills and is easy to set up. Make some challenge cards, pick one of them and create your own Lego set based on the challenge card. Others have to judge your creation. Check out the colorful pictures on Kids Activities Blog to see what the kids and parents have come up with during family game night
Check out the latest electronic family game night tips featured on Kids Activities Blog for the next successful and competitive family and neighborhood game night that creates lasting memories!