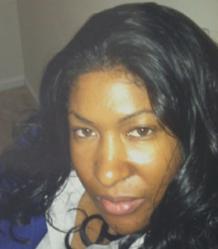 Abusers live inside their victims while victims die inside their survivors.
Blackwood, NJ (PRWEB) September 25, 2012
Nicole Gentles-Blackwell is the founder of Blackwood's newest company that has been fighting for the rights of our children called Escape Support Corporation. Nicole is the author of Abby's Secret Abyss a book about her own emancipation of child sexual abuse by family members and family friend. Nicole's fight on child abuse is for victims to have a voice and not live in secrecy of what was done to them. Nicole's plan is to emancipate secrets of child abuse through prevention, education and support. She is also a graduate of Liberty University which she hold her degree in Psychology Christian Counseling. She is also a previous restaurant owner and spend most of her career working as a director in the education industry. This makes her a more than suited fit as a Life Coach.
Escape Support specializes in providing Life Coaching services to women who are stuck because the can't search deep within themselves for answers. The company is dedicated to making a change in not just NJ and PA but all over the United States and hope to volunteer some of it's time and services in Haiti and Jamaica.
This is indeed a new addition to the Blackwood community and it's surrounding area with a positive approach of helping people with career choices, change and development, weight loss, finances, along with spirituality and happiness so they can live a more fulfilled life. We offer services all over the United States through online webinars, Telephone sessions and sessions in the Blackwood office.
With families, Escape Support is masterful at negotiating through the undelivered communications, agendas, and upsets, to have the individuals in families feel understood, appreciated, to work through and forgive past hurts, and to communicate and function together in a way that is fulfilling and energizing.