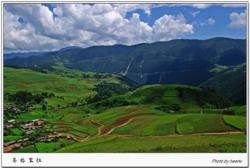 (PRWEB) September 26, 2012
Explore Tibet, a locally-owned Tibet travel agency in Lhasa, now offers a 7-day overland tour from Lijiang to Shangrila, with many fascinating cultural stops along the way. Experience the unique Naxi culture, magnificence of the Yangtze River, and serenity of Shongtsen monastery. "This Tibet tour provides people with the chance to see not only familiarize themselves with Tibetan culture but also to encounter the picturesque landscapes of the Tibetan region," said Explore Tibet.
The Lijiang to Shangrila tour begins in Lijiang, Yunnan province with several days of sighting seeing in Lijiang and surrounding areas. Lijiang become a World Heritage Site in 1996 after it was restored due to a massive earthquake. The cobbled streets are lined with small wooden houses which display brightly colored traditional Naxi paintings and items. Throughout the day one can hear traditional Naxi music being played by street musicians or by the local orchestra which also presents traditional Dongba dance shows in the town square.
Near to Lijiang, trips to Yuhu village and Wenbei monastery are only a couple of the available locations to visit during the trip. Yuhu village is situated at the foot of Jade Dragon Mountain. In this village lived Dr. Joseph Rock, 20th century National Geographic plant collector and Naxi culture expert. Wenbei monastery can be reached by traveling through the nearby forest and climbing upwards into the scenic mountain area.
The road from Lijiang to Shangrila provides ample opportunities to embrace the surrounding scenery and tourist attractions. Undoubtedly the most popular attraction is Tiger Leaping Gorge. The gorge is located 60 kilometers north of Lijiang and is part of the Three Parallel Rivers of Yunnan Protected Areas World Heritage Site. Tiger Leaping Gorge is a contender for the world's deepest canyon. The hiking path along the gorge features a variety of micro-ecosystems and guest houses for hikers.
Once arriving Shangrila, the atmosphere changes from that of strictly Naxi culture to a mixing pot of the various minorities in the region. After a visit to Shongtsen monastery, cultural exchanges will abound upon a home visit to a local Tibetan family. Experience the process of making butter tea and eating the signature staple food of Tibetan culture, Tsampa, roasted barley. In the evening, join in on the traditional Tibetan dancing with the local residents. Travels will also experience visits to surrounding Yi villages, Badi village, and much more before ending their mystical tour.
Throughout the trip travelers will be accompanied by an Explore Tibet guide who has local knowledge of the land, culture, and Tibetan people. Explore Tibet is a Lhasa-based travel agency that uses only local Tibetan guides and drivers. "We are committed to customer service and authentic Tibetan cultural journeys."
For More Information, please visit: http://www.tibetexploretour.com/