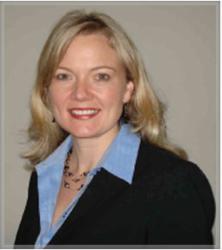 Transparency in our fee structure allows us to focus completely on tax preparation and exceeding client expectations.
Colorado Springs, CO (PRWEB) December 12, 2012
Tax software has made tax preparation easier for taxpayers, and even easier for tax consultants and preparers. However the tax preparation industry still maintains a pay as you go format for each form generated within a tax return. The Watson CPA Group separates itself from other tax firms by offering a flat rate approach to tax consultation and preparation.
The innovative fee structure stems from making taxes and tax preparation easier on the client. For a taxpayer, knowing that the fee for tax preparation is fixed and will not change is a comfort in which the Watson CPA Group believes in and wants to continue with. The inventive group of Colorado Springs tax professionals does not have to be bashful or shy when presenting an invoice to the client.
Tina Watson, CPA, founder of the Watson CPA Group, says, "Transparency in our fee structure allows us to focus completely on tax preparation and exceeding client expectations. Spending time answering billing questions and having anxiety with typical pay-per-form pricing are things we want to avoid."
Several service oriented organizations have adopted a flat fee structure for their practices. Medical procedures, thanks to the insurance industry, and legal representation such as bankruptcy, thanks to the heavy competition, have adopted a transparent fee approach too. And the Watson CPA Group has found similar success.
Jason Watson, EA, adds, "The ability to advertise our prices whether online or in print media has separated us from the traditional tax accounting firm. Clients can make a value choice based on the quality of the advertisement and the pricing for the service we offer."
The Colorado Springs tax firm has taken a win-some, lose-some mentality towards the flat rate fee structure. Clients are fitted into three different pricing tiers, and at times the amount of tax preparation involved is not in balance with the fee. But Tina Watson responds with, "We stay focused on the long-term relationship. We spend more time on some tax returns than we want, but over time the relationship prevails and it becomes a win-win situation."
The price points are straightforward- $75, $150 or $225. For more information visit http://www.watsoncpagroup.com.
The Watson CPA Group is a progressive tax consultation and preparation firm embracing internet technology to provide worldwide tax service from offices in Colorado Springs, Colorado USA. A secure online Client Portal allows remote taxpayers to exchange financial information, tax documents and tax returns saving valuable time and resources.
Since 1997, The Watson CPA Group prepares individual and corporate tax returns for a flat fee, and specializes in LLCs, small business taxes, pilot and flight attendant tax deductions, rental property owners and expat taxes.