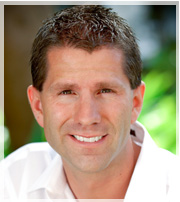 income figure was self-reported by the massage therapist to a federally insured institution on a signed credit application
Colorado Springs, Colorado (PRWEB) November 27, 2012
In a recent Tax Court proceeding under Docket 21320-09 filed November 19, 2012 a massage therapist licensed in Florida operated a therapy business from her home but did not file tax returns for seven years starting in 2002. The IRS began an audit in 2009 but the taxpayer was uncooperative so the IRS prepared substitute tax returns.
According to court documents, the massage therapist dealt mainly in cash and did not keep adequate records so the IRS was forced to calculate the taxable income using a variety of outside sources. The Bureau of Labor Statistics collects data based a person's profession and geography to compute living expenses. Armed with statistical labor information plus mortgage statements, the IRS prepared substitute tax returns for six of the seven years in question. The Tax Court found this method to be reasonable.
The IRS also introduced evidence, per court records, showing a credit application where the taxpayer had listed her income and signed a disclosure swearing to the accuracy of her answers. The taxpayer argued that this reconstruction was arbitrary and excessive. The Tax Court disagreed since the 2007 income figure was self-reported by the massage therapist to a federally insured institution on a signed credit application. This income was ironically almost double what the IRS computed using her labor statistics and mortgage statements.
Court records showed that at trial the taxpayer did not produce any evidence beyond self-serving testimony and could not prove her actual income. The Tax Court was helpful however in computing some of her business expenses by using telephone bills and state license board for her registration fees. And business use of her home was calculated by the Court based on mortgage interest and real estate taxes paid.
At the end of the day, the Tax Court ruled that the massage therapist owed over $84,000 in taxes plus $36,423 in penalties. The Watson CPA Group having prepared several tax returns for taxpayers who deal mainly in cash reiterate the strong need for proper recordkeeping, and an even stronger need for sanity checks on taxable income versus living expenses.
The Watson CPA Group is a progressive tax consultation and preparation firm embracing internet technology to provide worldwide tax service from offices in Colorado Springs, Colorado USA. A secure online Client Portal allows remote taxpayers to exchange financial information, tax documents and tax returns saving valuable time and resources.
Since 1997, The Watson CPA Group prepares individual and corporate tax returns for a flat fee, and specializes in LLCs, small business and corporate taxes, pilot and flight attendant tax deductions, rental property owners and expat tax clients.
For more information visit http://www.watsoncpagroup.com.